Michael Ondaatje's THE ENGLISH PATIENT Wins the Golden Man Booker Prize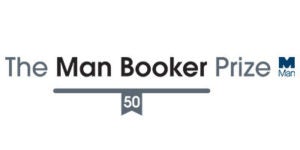 Penguin Random House author Michael Ondaatje has won the Golden Man Booker Prize for his classic novel THE ENGLISH PATIENT, it was announced in London last night. This one-time prize was awarded for the best work of fiction from the last five decades of The Man Booker Prize, one of the world's most prestigious annual fiction awards, as chosen by five judges, and then voted on by the public.
Upon receiving the news, Mr. Ondaatje said, "I am honored as well as very surprised to receive this award for THE ENGLISH PATIENT, as I was to be in the company of the other remarkable nominees. It feels the book was written so long ago! I would like to thank all who have supported me and been involved in my work over the years."
Ondaatje, published by Alfred A. Knopf, Vintage and Everyman's Library in the U.S., and McClelland & Stewart in Canada, has written several award-winning novels, as well as a memoir, a nonfiction book on film, and several books of poetry. THE ENGLISH PATIENT, initially published in Canada by McClelland & Stewart in 1992, was the first novel written by a Canadian writer to win the Booker Prize. ANIL'S GHOST won Canada's leading annual fiction award, the Giller Prize, in 2000. His latest novel, WARLIGHT, was published earlier this year by Alfred A. Knopf in the U.S. and McClelland & Stewart in Canada. Born in Sri Lanka, Ondaatje currently lives in Toronto.
Penguin Random House Canada CEO Kristin Cochrane said, "We are all delighted to see Michael's work recognized by the Golden Man Booker Prize. THE ENGLISH PATIENT is one of the great novels of our time, and Michael one of our finest writers. This richly deserved honor will be celebrated by his countless readers in Canada and around the world."
All of Penguin Random House congratulates Ondaatje on this tremendous honor.
Posted: July 9, 2018