Michelle Obama, Jacqueline Woodson, Daymond John Win NAACP Image Awards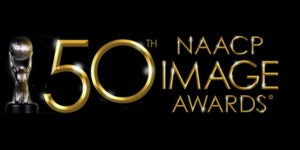 The 50th NAACP Image Awards were revealed on Saturday, March 30, in Los Angeles, with books by Penguin Random House authors Michelle Obama, Jacqueline Woodson and Daymond John among the winners. The NAACP Image Awards are considered the preeminent multicultural awards show celebrating the accomplishments of people of color in the fields of television, music, literature and film, and also honors individuals or groups who promote social justice through creative endeavors.
Our NAACP Image Awards winners:
Outstanding Literary Work – Biography/Autobiography
BECOMING by Michelle Obama (Crown)
Outstanding Literary Work – Instructional
RISE AND GRIND: Outperform, Outwork, and Outhustle Your Way to a More Successful and Rewarding Life by Daymond John, with Daniel Paisner (Currency)
Outstanding Literary Work – Youth/Teens
HARBOR ME by Jacqueline Woodson (Nancy M. Paulsen Books)
Michelle Obama and Trevor Noah were also recognized in these Television categories:
Outstanding News/Information (Series or Special)
Oprah Winfrey Presents: Becoming Michelle Obama (OWN)
Outstanding Writing in a Comedy Series
Trevor Noah , Steve Budow , David Kibuuka , Zhubin Parang , Dan Amira , Lauren Sarver Means , Mr. Daniel Radosh , David Angelo , Devin Trey Delliquanti , Zachary DiLanzo – The Daily Show with Trevor Noah – 23087
Our congratulations to our authors, editors, publishers and everyone involved with these outstanding works.
To view the complete list of NAACP Image Awards winners, click here.
Posted: April 1, 2019