Michelle Obama's BECOMING Sells More Than 725,000 Units in U.S. and Canada on First Day of Publication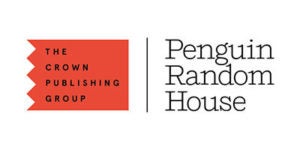 Penguin Random House has announced that BECOMING, the highly anticipated memoir by Former First Lady of the United States Michelle Obama, sold more than 725,000 units in all formats and editions in the U.S. and Canada on the first day of its publication, Tuesday, November 13.
BECOMING's first-day sales, including preorders, represent the largest single-day sales total for any book published in 2018 by Penguin Random House, the world's largest trade publisher.
BECOMING was published in the U.S. and Canada in print and digital formats by Crown Publishing, with a first printing of 1.8 million copies of the hardcover edition. Based on extraordinary account demand across all channels from mass merchandisers to independent bookstores, the publisher has already gone back to press for an additional 800,000 copies, which will bring the total number of copies in print in the U.S, and Canada to 2.6 million copies.
An audio edition of the book, read by Mrs. Obama, was published in digital and physical formats by Penguin Random House Audio. A Spanish-language edition titled BECOMING: Mi Historia was simultaneously published by Plaza & Janes/Penguin Random House Grupo Editorial. The book is also being published in 31 languages around the world.
"We are thrilled by the extraordinary response to Mrs. Obama's beautifully rendered and deeply personal memoir, and we are confident that BECOMING will inspire millions of readers," said Madeline McIntosh, CEO, Penguin Random House U.S.
Posted: November 19, 2018