Mike Lupica to Discuss ROBERT B. PARKER'S FOOL'S PARADISE via Zoom (9/17)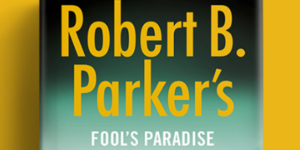 Mike Lupica will talk about ROBERT B. PARKER'S FOOL'S PARADISE (Putnam) at a virtual event hosted by Watermark Books via Zoom Thursday, September 17 at 7:00 pm (ET).
In ROBERT B. PARKER'S FOOL'S PARADISE, when a body is discovered at the lake in Paradise, Police Chief Jesse Stone is surprised to find he recognizes the murder victim–the man had been at the same AA meeting as Jesse the evening before. But otherwise, Jesse has no clue as to the man's identity. He isn't a local, nor does he have ID on him, nor does any neighboring state have a reported missing person matching the man's description. Their single lead is from a taxi company that recalls dropping off the mysterious stranger outside the gate at the mansion of one of the wealthiest families in town.
Lupica is a prominent sports journalist and the New York Times-bestselling author of more than forty works of fiction and non-fiction. A longtime friend to Robert B. Parker, he was selected by the Parker estate to continue the Sunny Randall and Jesse Stone series.
!! As a reminder, if you are posting to a personal or other non-PRH account you must include the hashtag #TeamPRH. !!
Posted: September 15, 2020