Milwaukee Mayor Cites EVICTED as Inspiration for New City Housing Plan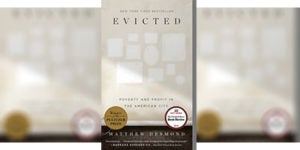 The real-world impact of Matthew Desmond's Pulitzer Prize-winning, New York Times bestselling book EVICTED: Poverty and Profit in the American City (Crown/Broadway) continues.  Tom Barrett, Mayor of Milwaukee, recently announced a commitment to build or improve 10,000 housing units in that Wisconsin city over the next 10 years. Mr. Barrett acknowledged that his plan was hatched in the wake of lessons learned from scenarios presented in EVICTED, which follows the fates of eight families in Milwaukee as they struggle to keep a roof over their heads.
On the horizon: Evicted, a new, ground-breaking exhibition exploring the causes and impacts of eviction, will be on display at the National Building Museum in Washington, DC, from April 14, 2018 through May 19, 2019.  Created in collaboration with Mr. Desmond, the Evicted exhibition will offer an immersive experience bringing visitors into the world of low-income renter eviction. With unique design elements and striking graphics, the exhibition will challenge adults and youth to face the enormity of a difficult subject, while providing context and a call to action.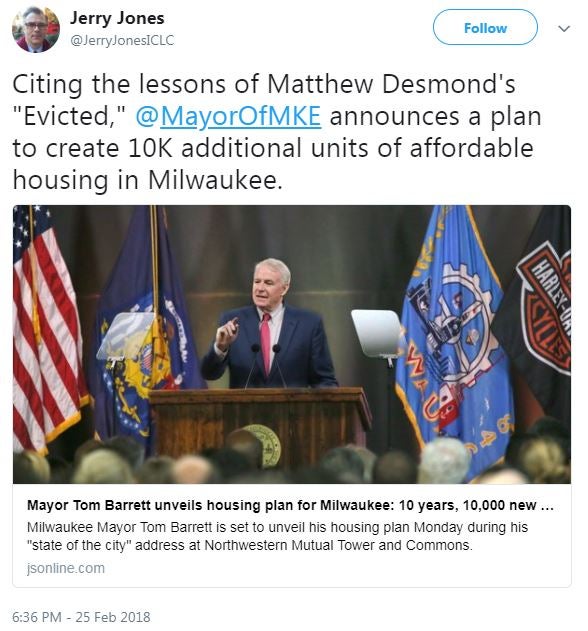 Posted: March 1, 2018