Nan A. Talese/Doubleday to Publish New Nonfiction Book by Pat Conroy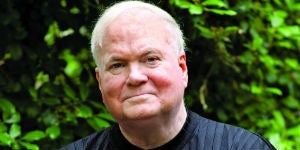 Pat Conroy, beloved author of THE PRINCE OF TIDES, has a new nonfiction collection of letters, interviews, and magazine articles spanning Conroy's long literary career, supplemented by touching pieces from Conroy's many friends, which will be published as A LOWCOUNTRY HEART: Reflections on a Writing Life by Nan A. Talese/Doubleday on October 25, 2016.  Nan A. Talese, Publisher, acquired World rights from Marly Rusoff of the Marly Rusoff Literary Agency.
A LOWCOUNTRY HEARTcollects some of Conroy's most charming pieces of short nonfiction, many of them addressed directly to his readers with his habitual greeting, "Hey Out There." Ranging across diverse subjects such as favorite recent reads, the challenge of motivating to exercise, and processing the loss of dearly-missed friends, Conroy's lighthearted and eminently memorable pieces offer a unique window into the life of a true titan of Southern writing.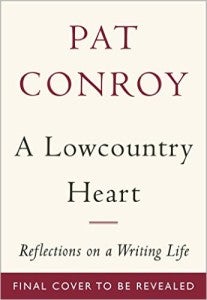 In addition, A LOWCOUNTRY HEART also includes some of Conroy's most beloved speeches and interviews, a touching letter to his grandson, and a beautiful introduction from his widow, the novelist Cassandra King. Finally, the collection turns to remembrances of "The Great Conroy," as he is lovingly titled by friends, including his eulogy. This moving tribute is sure to be a cherished keepsake for any true Conroy fan, and a lasting monument to one of the best-loved writers of contemporary American letters.
Nan A. Talese's note to the reader in A LOWCOUNTRY HEART says: "When Pat Conroy died, we all felt bereft. He had sent me less than 200 pages of his new novel, The Storms of Aquarius, about four male friends and teachers who came of age during the Vietnam War years, which he very much wanted to finish, but that was not to be. We are still searching his journals for more on this novel, and at some point we may have something to share with you. However, because we did not want his faithful readers to be without something from him we gathered together his various nonfiction pieces and we asked his wife,  writer Cassandra King, to contribute an introduction."
A LOWCOUNTRY HEART will be published the day before what would have been Conroy's 71st birthday.  The author of eleven previous books, which, in addition to THE PRINCE OF TIDES and THE GREAT SANTINI, included THE WATER IS WIDE, BEACH MUSIC  and SOUTH OF BROAD. Mr. Conroy died on March 4, 2016.
Posted: June 6, 2016