Nate Marshall and Morgan Parker In Conversation with One World's Nicole Counts via Zoom (8/13)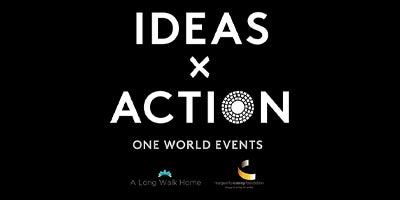 One World's Ideas x Action presents Nate Marshall, author of FINNA (One World), and Morgan Parker in a virtual conversation with One World Senior Editor Nicole Counts via Zoom on Thursday, August 13 at 7:00 pm (ET). 
They will discuss poetry, music, and how the Black vernacular expands our notions of possibility, giving us a new language of hope: Black possibility; Black futurity; Blackness as tomorrow. A Long Walk Home, an organization that empowers young artists and activists to end violence against all girls and women, will partner with One World for this event.
The Marguerite Casey Foundation is generously purchasing copies of Nate Marshall's FINNA to give away to people who sign up early for this event. MCF is an organization dedicated to helping low-income families build power, strengthen their voice, and mobilize their communities in order to achieve a more just and equitable society for all. Their grant-making provides substantial multiyear general support to organizations that support low-income families advocating on their own behalf for change.
Nate Marshall is an award-winning writer, rapper, educator, and editor. He is the author and editor of numerous works including FINNA, Wild Hundreds and The BreakBeat Poets: New American Poetry in the Age of Hip-Hop. Nate is a member of The Dark Noise Collective and co-directs Crescendo Literary. He is an assistant professor of English at Colorado College. He is from the South Side of Chicago.
Morgan Parker is the author of Magical Negro (Tin House Books 2019), There Are More Beautiful Things Than Beyoncé (Tin House Books 2017), and Other People's Comfort Keeps Me Up at Night (Switchback Books 2015). Her debut book of nonfiction will be released in 2020 by One World. Parker received her bachelor's degree in anthropology and creative writing from Columbia University and her master's in poetry from NYU. Her poetry and essays have been published and anthologized in numerous publications, including The Paris Review; The BreakBeat Poets: New American Poetry in the Age of Hip-Hop; Best American Poetry 2016; The New York Times; and The Nation. Parker is the recipient of a 2017 National Endowment for the Arts Literature Fellowship, winner of a 2016 Pushcart Prize, and a Cave Canem graduate fellow.
!! As a reminder, if you are posting to a personal or other non-PRH account you must include the hashtag #TeamPRH !! 
Posted: August 11, 2020