NBF "5 Under 35" Honorees Include 3 of Our Authors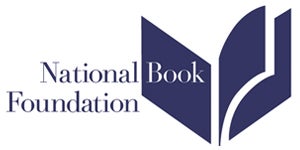 The National Book Foundation has announced its 5 Under 35 honorees for 2016, including three of our authors: Brit Bennett, author of THE MOTHERS (Riverhead), selected by judge Jacqueline Woodson; Yaa Gyasi, author of HOMEGOING (Knopf), selected by judge Ta-Nehisi Coates; and Thomas Pierce, author of HALL OF SMALL MAMMALS (Riverhead), selected by judge Amity Gaige.
Warms congratulations to our 5 Under 35 honorees and their publishers.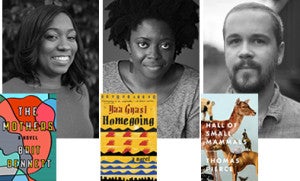 "Most people have heard of the National Book Awards, but for 11 years the National Book Foundation has also been devoted to shining a light on emerging talent," said National Book Foundation executive director Lisa Lucas. "These novels and short story collections are among the best we've seen and remind us that literature is alive and thriving."
Each honoree will receive a $1,000 prize, sponsored by the Amazon Literary Partnership.
"We are proud to add the current 5 Under 35 honorees to the National Book Foundation's roster of remarkable writers," said David Steinberger, chairman of the board of directors of the National Book Foundation. "There is no doubt that all 5 Under 35 honorees have expanded and will continue to expand the literary landscape by producing work that engages the world at large."
View the complete list of 2016 5 Under 35 honorees here.
Posted: September 29, 2016