New Books by Grisham, Garten and Conroy Lead the Way This Week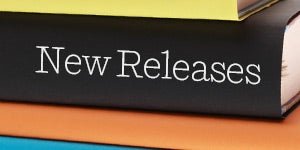 Major titles from several of our highly respected authors are hitting shelves everywhere this week, with new books by John Grisham, Ina Garten, and Pat Conroy leading the way. See more titles that are On Sale This Week, from Marina Abramovic's memoir to the candid story of Phil Collins's epic career.

FICTION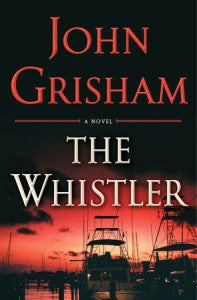 THE WHISTLER by John Grisham (Doubleday)
From John Grisham, America's #1 bestselling author, comes the most electrifying novel of the year, a high-stakes thrill ride through the darkest corners of the Sunshine State. We expect our judges to be honest and wise. Their integrity and impartiality are the bedrock of the entire judicial system. We trust them to ensure fair trials, to protect the rights of all litigants, to punish those who do wrong, and to oversee the orderly and efficient flow of justice. But what happens when a judge bends the law or takes a bribe? It's rare, but it happens.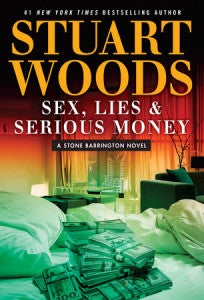 SEX, LIES & SERIOUS MONEY by Stuart Woods (G.P. Putnam's Sons)
Stone Barrington takes on a client who gives him a run for his money in the newest heart-stopping thriller from the #1 New York Times–bestselling author. Fresh off the runway at Teterboro, Stone Barrington arrives home to find an unexpected new client on his doorstep, anxiously soliciting his help. But everything is not as it seems, when the client reveals the true nature—and value—of his recent turn of fortune. From luxury New York high-rises to the sprawling New Mexico desert, his client is pursued from all angles…and Stone quickly learns that easy money isn't always so easy.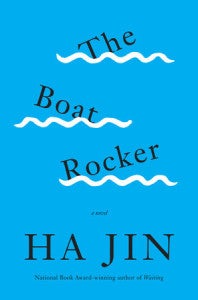 THE BOAT ROCKER by Ha Jin (Pantheon)
New York, 2005. Chinese expatriate Feng Danlin is a fiercely principled reporter at a small news agency that produces a website read by the Chinese diaspora around the world. Danlin's explosive exposés have made him legendary among readers—and feared by Communist officials. But his newest assignment may be his undoing: investigating his ex-wife, Yan Haili, an unscrupulous novelist who has willingly become a pawn of the Chinese government in order to realize her dreams of literary stardom. Haili's scheme infuriates Danlin both morally and personally—he will do whatever it takes to expose her as a fraud. But in outing Haili, he is also provoking her powerful political allies, and he will need to draw on all of his journalistic cunning to emerge from this investigation with his career—and his life—still intact.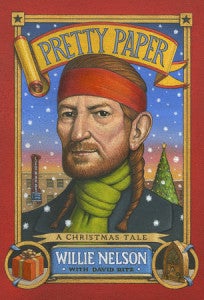 PRETTY PAPER by Willie Nelson (Blue Rider Press)
It's the early sixties and Willie Nelson is down and out, barely eking out a living as a singer-songwriter. The week before Christmas, he spots a legless man on a cart, selling wares in front of Leonard's Department Store in Fort Worth, Texas. The humble figure, by the name of Vernon Clay, piques Willie's curiosity, but Vernon is stubbornly private and—despite Willie's charming queries—has no interest in telling his story. Willie is tenacious, though, and he eventually learns that Vernon is a fellow musician, a fine guitarist and singer. When Vernon disappears, he leaves behind only a diary, which tells an epic tale of life-altering tragedies, broken hearts, and crooked record men, not to mention backroad honky-tonks, down-home cooking, and country songwriting genius. Deeply moved and spurred on by Vernon's pages, Willie aims to give the man one last shot at redemption and a chance to embody the holiday spirit.
NONFICTION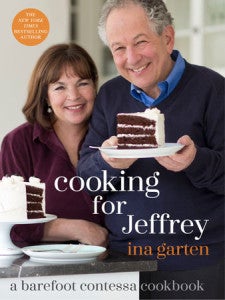 COOKING FOR JEFFREY by Ina Garten (Clarkson Potter)
Ina's most personal cookbook yet, COOKING FOR JEFFREY is filled with the recipes her husband Jeffrey and their friends request most often as well as charming stories from Ina and Jeffrey's many years together. There are traditional dishes that she's updated, such as Brisket with Onions and Leeks, and Tsimmes, a vegetable stew with carrots, butternut squash, sweet potatoes, and prunes, and new favorites, like Skillet-Roasted Lemon Chicken and Roasted Salmon Tacos. You'll also find wonderful new salads, including Maple-Roasted Carrot Salad and Kale Salad with Pancetta and Pecorino. Desserts range from simple Apple Pie Bars to showstoppers like Vanilla Rum Panna Cotta with Salted Caramel. For the first time, Ina has included a chapter devoted to bread and cheese, with recipes and tips for creating the perfect cheese course. With options like Fig and Goat Cheese Bruschettas and Challah with Saffron, there's something everyone will enjoy.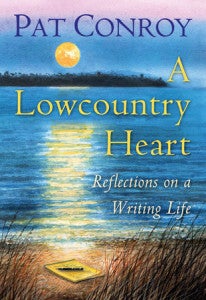 A LOWCOUNTRY HEART by Pat Conroy (Nan A. Talese)
Final words and heartfelt remembrances from bestselling author Pat Conroy take center stage in this winning nonfiction collection, supplemented by touching pieces from Conroy's many friends. This new volume of Pat Conroy's nonfiction brings together some of the most charming interviews, magazine articles, speeches, and letters from his long literary career, many of them addressed directly to his readers with his habitual greeting, "Hey, out there." Ranging across diverse subjects, such as favorite recent reads, the challenge of staying motivated to exercise, and processing the loss of dear friends, Conroy's eminently memorable pieces offer a unique window into the life of a true titan of Southern writing.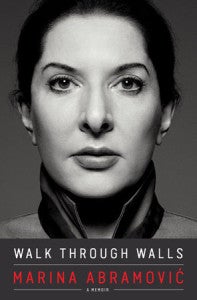 WALK THROUGH WALLS by Marina Abramovic (Crown Archetype)
In 2010, more than 750,000 people stood in line at Marina Abramović's MoMA retrospective for the chance to sit across from her and communicate with her nonverbally in an unprecedented durational performance that lasted more than 700 hours. This celebration of nearly fifty years of groundbreaking performance art demonstrated once again that Marina Abramović is truly a force of nature. Marina's story, by turns moving, epic, and dryly funny, informs an incomparable artistic career that involves pushing her body past the limits of fear, pain, exhaustion, and danger in an uncompromising quest for emotional and spiritual transformation. A remarkable work of performance in its own right, WALK THROUGH WALLS is a vivid and powerful rendering of the unparalleled life of an extraordinary artist.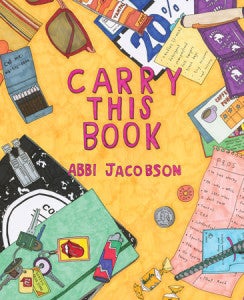 CARRY THIS BOOK by Abbi Jacobson (Viking)
From the mind of Broad City's Abbi Jacobson, a wonderfully weird and weirdly wonderful illustrated look at the world around us—all through the framework of what we carry. With bright, quirky, and colorful line drawings, Jacobson brings to life actual and imagined items found in the pockets and purses, bags and glove compartments of real and fantastical people—whether it's the contents of Oprah's favorite purse, Amelia Earhart's pencil case, or Bernie Madoff's suitcase. How many self-tanning lotions are in Donald Trump's weekender? What's inside Martha Stewart's hand-knit fanny pack? What kind of protein bars does Michelle Obama hide in her tiny clutch at the White House Correspondents' Dinner? CARRY THIS BOOK provides a humorous and insightful look into how the things we carry around every day can make up who we are.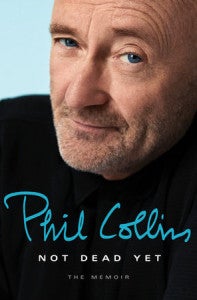 NOT DEAD YET by Phil Collins (Crown Archetype)
Phil Collins pulls no punches—about himself, his life, or the ecstasy and heartbreak that's inspired his music. In his much-awaited memoir, NOT DEAD YET, he tells the story of his epic career, with an auspicious debut at age 11 in a crowd shot from the Beatles' legendary film A Hard Day's Night. A drummer since almost before he could walk, Collins received on the job training in the seedy, thrilling bars and clubs of 1960s swinging London before finally landing the drum seat in Genesis. Soon, he would step into the spotlight on vocals after the departure of Peter Gabriel and begin to stockpile the songs that would rocket him to international fame with the release of Face Value and "In the Air Tonight." Whether he's recalling jamming with Eric Clapton and Robert Plant, pulling together a big band fronted by Tony Bennett, or writing the music for Disney's smash-hit animated Tarzan, Collins's storytelling chops never waver. And of course he answers the pressing question on everyone's mind: just what does "Sussudio" mean?
POETRY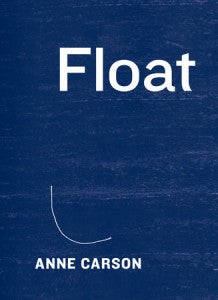 FLOAT by Anne Carson (Knopf)
From the renowned classicist and MacArthur Prize winner: a new collection that explores myth and memory, beauty and loss, all the while playing with–and pushing–the limits of language and form. Anne Carson consistently dazzles with her inventive, shape-shifting work and the vividness of her imagination. Float reaches an even greater level of brilliance and surprise. Presented in an arrestingly original format–individual chapbooks that can be read in any order, and that float inside a transparent case–this collection conjures a mix of voices, time periods, and structures to explore what makes people, memories, and stories "maddeningly attractive" when observed in spaces that are suggestively in-between.
YOUNG READERS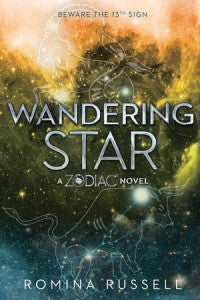 WANDERING STAR by Romina Russell (Razorbill)
Orphaned, disgraced, and stripped of her title, Rho is ready to live life quietly, as an aid worker in the Cancrian refugee camp on House Capricorn. But news has spread that the Marad–a group of unbalanced Risers determined to overturn harmony in the Galaxy–could strike any House at any moment. Then, unwelcome nightmare that he is, Ochus appears to Rho, bearing a cryptic message that leaves her with no choice but to fight. Now Rho must embark on a high-stakes journey through an all-new set of Houses, where she discovers that there's much more to her Galaxy–and to herself–than she could have ever imagined. And just when Rho has started to come to terms with the pain of losing Mathias, the stars deliver their most shocking surprise yet.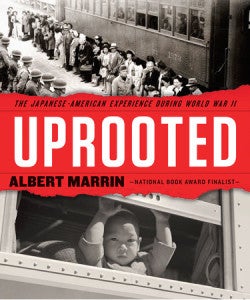 UPROOTED by Albert Marrin (Knopf Books for Young Readers)
On the 75th anniversary of the bombing of Pearl Harbor comes a harrowing and enlightening look at the internment of Japanese Americans during World War II— from National Book Award finalist Albert Marrin. Just seventy-five years ago, the American government did something that most would consider unthinkable today: it rounded up over 100,000 of its own citizens based on nothing more than their ancestry and, suspicious of their loyalty, kept them in concentration camps for the better part of four years. How could this have happened? Uprooted takes a close look at the history of racism in America and carefully follows the treacherous path that led one of our nation's most beloved presidents to make this decision. Meanwhile, it also illuminates the history of Japan and its own struggles with racism and xenophobia, which led to the bombing of Pearl Harbor, ultimately tying the two countries together.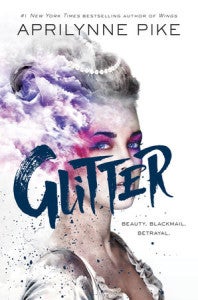 GLITTER by Aprilynne Pike (Random House Books for Young Readers)
Outside the palace of Versailles, it's modern day. Inside, the people dress, eat, and act like it's the eighteenth century—with the added bonus of technology to make court life lavish, privileged, and frivolous. When Danica witnesses an act of murder by the young king, her mother makes a cruel power play . . . blackmailing the king into making Dani his queen. When she turns eighteen, Dani will marry the most ruthless and dangerous man of the court. She has six months to escape her terrifying destiny. Six months to raise enough money to disappear into the real world beyond the palace gates. Her ticket out? Glitter. A drug so powerful that a tiny pinch mixed into a pot of rouge or lip gloss can make the wearer hopelessly addicted.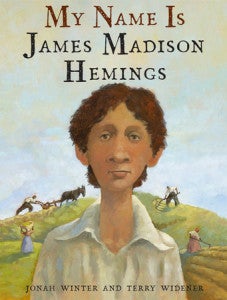 MY NAME IS JAMES MADISON HEMINGS by Jonah Winter, illustrated by Terry Widener (Schwartz & Wade)
In an evocative first-person account accompanied by exquisite artwork, Winter and Widener tell the story of James Madison Hemings's childhood at Monticello, and, in doing so, illuminate the many contradictions in Jefferson's life and legacy. Though Jefferson lived in a mansion, Hemings and his siblings lived in a single room. While Jefferson doted on his white grandchildren, he never showed affection to his enslaved children. Though he kept the Hemings boys from hard field labor—instead sending them to work in the carpentry shop—Jefferson nevertheless listed the children in his "Farm Book" along with the sheep, hogs, and other property. Here is a profound and moving account of one family's history, which is also America's history.
Posted: October 24, 2016