New E L James Novel THE MISTER to Be Published by Vintage in April 2019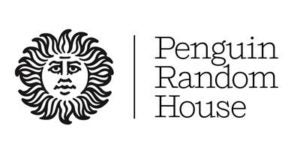 E L James to publish her first novel following the blockbuster global phenomenon and #1 worldwide bestselling Fifty Shades of Grey series. Vintage Books sets publication of James's THE MISTER in April 2019.
E L James, whose Fifty Shades of Grey series has broken sales records for contemporary adult publishing (150 million copies sold worldwide), has written a new novel, THE MISTER, which will be published worldwide in the English language on April 16, 2019. Vintage Books, the Penguin Random House imprint that launched the Fifty Shades of Grey trilogy in 2012, will publish E L James's new novel in trade paperback and ebook formats, with simultaneous publication by Penguin Random House Audio. The announcement was made today by Anne Messitte, Publisher of Vintage and Anchor Books, who acquired rights to the book from Valerie Hoskins of Valerie Hoskins Associates in London.
THE MISTER is a contemporary romance set in London, Cornwall, and Eastern Europe that introduces readers to the privileged and aristocratic young Englishman Maxim Trevelyan and the mysterious, talented, and beautiful Alessia Demachi, who's recently arrived in London owning little more than a dangerous and troublesome past.
"I'm so excited to finally get this passionate new romance out into the world," said E L James. "It's a Cinderella story for the twenty-first century. Maxim and Alessia have led me on a fascinating journey and I hope that my readers will be swept away by their thrilling and sensual tale, just as I was while writing, and that, like me, they fall in love with them."
"E L James is an extraordinary storyteller who invites readers to escape into the intimate world of her characters," said Messitte. "Readers are going to be surprised and delighted with the romance that James has in store for them. She has hit her stride again, with an erotic love story that's full of suspense, adventure, and menace – a story that gives us a peek behind the curtain into worlds most of us can only imagine."
With one of the largest fan followings in all of publishing, James has been recognized as one of Time magazine's "Most Influential People in the World" and Publishers Weekly's "Person of the Year." FIFTY SHADES FREED won the Goodreads Choice Award (2012), and FIFTY SHADES OF GREY was selected as one of the 100 Great Reads, as voted by readers, in PBS's The Great American Read (2018). The Fifty Shades of Grey films, which James coproduced for Universal Studios, realized more than $1 billion in global box office, with the latest movie, Fifty Shades Freed, winning the People's Choice Award for Drama in 2018.
THE MISTER will be published by Vintage Books in North America and the open market, and simultaneously in the UK and Commonwealth by Penguin Random House UK's Arrow imprint. Vintage will also publish a Spanish language edition in North America later in the spring of 2019. Foreign rights are sold by ILA London on behalf of Valerie Hoskins Associates.
E L James is an incurable romantic and a self-confessed fangirl. After twenty-five years of working in television, she decided to pursue a childhood dream and write stories that readers could take to their hearts. The result was the controversial and sensuous romance FIFTY SHADES OF GREY and its two sequels, FIFTY SHADES DARKER and FIFTY SHADES FREED. In 2015, she published the #1 bestseller GREY, the story of FIFTY SHADES OF GREY from the perspective of Christian Grey, and in 2017, the chart-topping DARKER, the second part of the Fifty Shades story from Christian's point of view. Her books have been published in fifty languages and have sold more than 150 million copies worldwide.
Posted: January 24, 2019