New FERDINAND Movie Trailer and Poster Revealed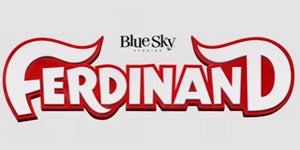 THE STORY OF FERDINAND by Munro Leaf, illustrated by Robert Lawson, has inspired, enchanted, and provoked readers ever since it was first published in 1936. This timeless classic book, published by Puffin, has been adapted for big screen, with the animated feature film to be released this fall.  20th Century Fox and Blue Sky Studios have revealed the first official trailer and movie poster. 
Ferdinand is a giant bull with a big heart.  While all of the other bulls run, jump, and butt their heads together in fights, Ferdinand would rather sit and smell the flowers. After being mistaken for a dangerous beast, he is captured and torn from his home. Determined to return to his family, he rallies a misfit team on the ultimate adventure. Set in Spain, Ferdinand proves you can't judge a bull by its cover.
Watch the trailer:
During World War II, Adolf Hitler ordered the book burned in Nazi Germany, while Joseph Stalin, the leader of the Soviet Union, granted it privileged status as the only non-communist children's book allowed in Poland. The preeminent leader of Indian nationalism and civil rights, Mahatma Gandhi once called THE STORY OF FERDINAND his favorite book.
In 1938, the book was first adapted by Walt Disney into a short animated film called Ferdinand the Bull that won an Academy Award for Best Short Subject (Cartoons). The upcoming movie, Ferdinand, will be released by 20th Century Fox in theaters nationwide on December 15.
Posted: June 19, 2017