New "Penguin Presents" Web Series Debuts Tonight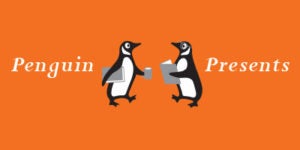 Penguin is excited to launch a new web series called "Penguin Presents" this week. Penguin Publishing Group will be featuring authors with upcoming books from across all PPG imprints – some will be in conversation with their editors, some will be chatting with co-authors, some will be doing demonstrations from their books, and more.
"Penguin Presents" is kicking things off tonight, Thursday, April 23, at 7:00pm (ET) with LOVE POEMS FOR ANXIOUS PEOPLE author John Kenney and his editor Sally Kim from Putnam. They'll be going live on Penguin USA's Instagram account, and we'd love for you all to join in! (What better way to celebrate National Poetry Month?)
More "Penguin Presents" events will be shared as they're scheduled!
Posted: April 23, 2020