New PRHPS Client: Kingston Imperial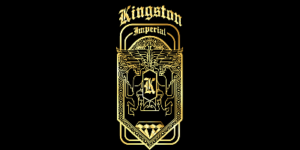 Penguin Random House Publisher Services (PRHPS) announced on October 16, a multi-year sales and distribution agreement with Kingston Imperial, a recently launched independent press founded by music industry veteran, audiobook producer, author, and publisher Marvis Johnson.
Beginning May 1, 2021, PRHPS will sell and distribute the entire frontlist and backlist across all sales channels worldwide.
Kingston Imperial publishes a range of both fiction and non-fiction, with particular strengths in urban thrillers, music, memoir, true crime, and cookbooks. The eclectic list includes such bestselling novelists as Miasha and SLMN, actors Columbus Short and Erica Peeples, and upcoming biographies of some of the most captivating figures in hip hop and pop culture.
Prior to starting Kingston Imperial, Johnson formed Urban Audio Books in 2008, one of the largest independent Black-owned audiobook publishers. In 2013, he branched out to print and, in combination, has published over 800 titles ranging from debut writers to New York Times bestselling authors.
Marvis Johnson, Publisher of Kingston Imperial, said, "I am thrilled to be able to work with the world's largest publisher, top distributor, and most renowned sales force. Our focus is to bring more diverse titles to market and tell stories that have previously been overlooked, and I'm excited to do that in partnership with Penguin Random House."
Jeff Abraham, President, Penguin Random House Publisher Services, said, "In a relatively short time, Kingston Imperial has proven to be one of the most exciting independent publishers to carve out a distinct place in the market. We all strongly believe in the vision, pipeline of titles, and growth potential Marvis and his team have built, and look forward to doing great work together and help bring its authors the widest possible readership."
# # #
Posted: October 16, 2020