New Zadie Smith Essay Collection to be Published by Penguin on July 28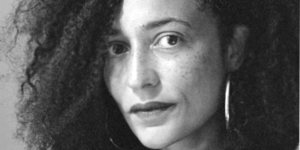 Penguin Press has some exciting news to share from Zadie Smith. Penguin will release a new essay collection from Zadie this summer. INTIMATIONS, which will be published on July 28, is a short, powerful volume of six new essays, all written this year — a series of deeply personal responses to the ever-changing experience of coronavirus, lockdown, and the recent civil unrest in the face of systematic injustice.
In Zadie's words:"There will be many books written about the year 2020: historical, analytic, political and comprehensive accounts. This is not any of those—the year isn't half-way done. What I've tried to do is organize some of the feelings and thoughts that events, so far, have provoked in me, in those scraps of time the year itself has allowed. These are above all personal essays: small by definition, short by necessity."
The author will donate her royalties from the sale of INTIMATIONS to charity.
Posted: June 12, 2020