Obama, Beastie Boys PRH GRAMMY® Spoken Word Nominees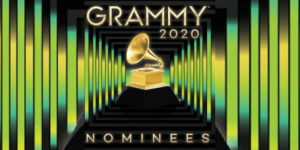 "Who but Obama could narrate the story of her life? With impeccable pacing, the former First Lady's warm reading immediately pulls listeners close for what feels like an intimate chat with a friend…" — Booklist.
Add voters from the Recording Academy® to the long list of admirers for the Random House Audio production of Michelle Obama's BECOMING. They have just nominated it as one of the five finalists for the Spoken Word Audio GRAMMY® Award.
Also nominated: The Random House Audio of BEASTIE BOYS BOOK by Michael Diamond and Adam Horovitz, read by the authors and a full cast of more than 40 friends and collaborators.
Produced by PRH Audio's Senior Vice President, Content Production, Dan Zitt, the 19-hour BECOMING recording is read in its entirety by Mrs. Obama, and is available as CD and audio download formats, as well as in print and e-book editions published by Crown.
The audio has spent twelve months on the New York Times Audio Bestseller List–seven at #1. It was recognized as a "Best Audiobook" by Audible, Apple, Google Play, and AudioFile, among others.
Mrs. Obama was a Spoken Word GRAMMY® nominee for her previous book, AMERICAN GROWN.
Our colleague Dan Zitt is also a producer, along with Michael Diamond, Adam Horovitz, and Scott Sherratt, of the BEASTIE BOYS BOOK Random House Audio, based on the Spiegel & Grau/Random House hardcover and e-book. In its review headlined "Why 'Beastie Boys Book' is the Audiobook of the Year," Rolling Stone said, "You can only imagine how much more fun it is to hear the Beasties–and a star-studded cast of friends–recount these stories as an audiobook…it's fun, engaging, and interesting. This is how an audiobook should be done."
BECOMING and BEASTIE BOYS BOOK are the 45th and 46th GRAMMY® nominations for Penguin Random House Audios, which have won the prize 15 times.
The newest winner will be announced Sunday afternoon, January 26, 2020, at the live-streamed GRAMMY® Premiere Ceremony.
Our congratulations to Amanda D'Acierno, Dan Zitt, and our state-of-the-art Penguin Random House Audio group, and of course to Mrs. Obama and Messrs. Diamond, Horovitz, and Sherratt.
Posted: November 20, 2019