On Sale This Week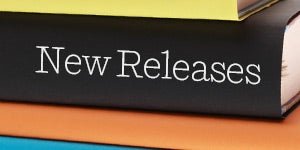 Our feature On Sale This Week previews a selection of Penguin Random House fiction, nonfiction, poetry and young readers books being published each week. The choices are a mix of titles by both bestselling and emerging authors. We hope this serves as a useful reference for hot new reads hitting shelves everywhere.
FICTION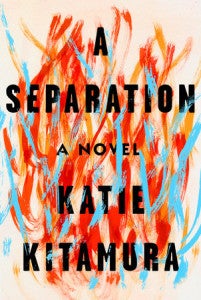 A SEPARATION by Katie Kitamura (Riverhead Books)
A young woman has agreed with her faithless husband: it's time for them to separate. For the moment it's a private matter, a secret between the two of them. As she begins her new life, she gets word that Christopher has gone missing in a remote region in the rugged south of Greece; she reluctantly agrees to go look for him, still keeping their split to herself. In her heart, she's not even sure if she wants to find him. As her search comes to a shocking breaking point, she discovers she understands less than she thought she did about her relationship and the man she used to love.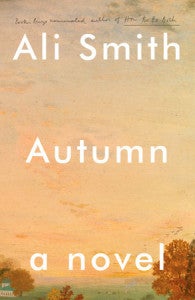 AUTUMN by Ali Smith (Pantheon)
Ali Smith's new novel is a meditation on a world growing ever more bordered and exclusive, on what richness and worth are, on what harvest means. It is the first installment of her Seasonal quartet—four stand-alone books, separate yet interconnected and cyclical (as the seasons are)—and it casts an eye over our own time. Who are we? What are we made of? Shakespearean jeu d'esprit, Keatsian melancholy, the sheer bright energy of 1960s pop art: the centuries cast their eyes over our own history making.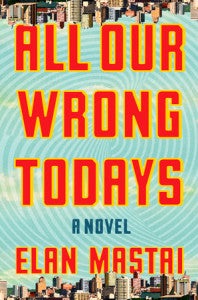 ALL OUR WRONG TODAYS by Elan Mastai (Dutton)
You know the future that people in the 1950s imagined we'd have? Well, it happened. In Tom Barren's 2016, humanity thrives in a techno-utopian paradise of flying cars, moving sidewalks, and moon bases. Except Tom just can't seem to find his place in this dazzling, idealistic world, and that's before his life gets turned upside down. Utterly blindsided by an accident of fate, Tom makes a rash decision that drastically changes not only his own life but the very fabric of the universe itself. In a time-travel mishap, Tom finds himself stranded in our 2016, what we think of as the real world. For Tom, our normal reality seems like a dystopian wasteland.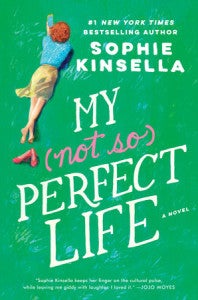 MY NOT SO PERFECT LIFE by Sophie Kinsella (The Dial Press)
Everywhere Katie Brenner looks, someone else is living the life she longs for, particularly her boss, Demeter Farlowe. Demeter is brilliant and creative, lives with her perfect family in a posh townhouse, and wears the coolest clothes. Katie's life, meanwhile, is a daily struggle. No wonder Katie takes refuge in not-quite-true Instagram posts, especially as she's desperate to make her dad proud. Then, just as she's finding her feet—not to mention a possible new romance—the worst happens. Demeter fires Katie. Shattered but determined to stay positive, Katie retreats to her family's farm in Somerset to help them set up a vacation business. London has never seemed so far away—until Demeter unexpectedly turns up as a guest. Secrets are spilled and relationships rejiggered, and as the stakes for Katie's future get higher, she must question her own assumptions about what makes for a truly meaningful life.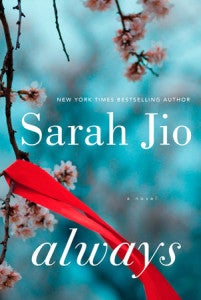 ALWAYS by Sarah Jio (Ballantine Books)
Enjoying a romantic candlelit dinner with her fiancé, Ryan, at one of Seattle's chicest restaurants, Kailey Crain can't believe her good fortune: She has a great job as a journalist and is now engaged to a guy who is perfect in nearly every way. As she and Ryan leave the restaurant, Kailey spies a thin, bearded homeless man on the sidewalk. She approaches him to offer up her bag of leftovers, and is stunned when their eyes meet, then stricken to her very core: The man is the love of her life, Cade McAllister. Alternating between the past and the present, ALWAYS is a beautifully unfolding exploration of a woman faced with an impossible choice, a woman who discovers what she's willing to save and what she will sacrifice for true love.
NONFICTION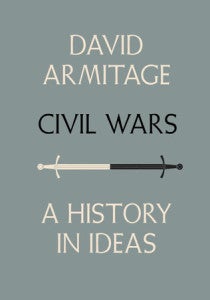 CIVIL WARS by David Armitage (Knopf)
We think we know civil war when we see it. Yet ideas of what it is, and what it isn't, have a long and contested history, from its fraught origins in republican Rome to debates in early modern Europe to our present day. Defining the term is acutely political, for ideas about what makes a war "civil" often depend on whether one is a ruler or a rebel, victor or vanquished, sufferer or outsider. Calling a conflict a civil war can shape its outcome by determining whether outside powers choose to get involved or stand aside: from the American Revolution to the war in Iraq, pivotal decisions have depended on such shifts of perspective.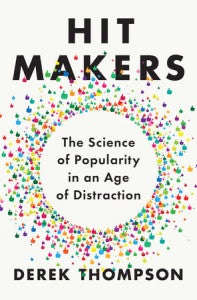 HIT MAKERS: The Science of Popularity in an Age of Distraction by Derek Thompson (Penguin Press)
In his groundbreaking investigation, Atlantic senior editor Derek Thompson uncovers the hidden psychology of why we like what we like and reveals the economics of cultural markets that invisibly shape our lives. Shattering the sentimental myths of hit-making that dominate pop culture and business, Thompson shows quality is insufficient for success, nobody has "good taste," and some of the most popular products in history were one bad break away from utter failure. It may be a new world, but there are some enduring truths to what audiences and consumers want. People love a familiar surprise: a product that is bold, yet sneakily recognizable.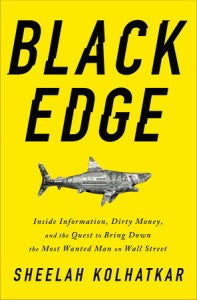 BLACK EDGE by Sheelah Kolhatkar (Random House)
The rise over the last two decades of a powerful new class of billionaire financiers marks a singular shift in the American economic and political landscape. Their vast reserves of concentrated wealth have allowed a small group of big winners to write their own rules of capitalism and public policy. How did we get here? Through meticulous reporting and powerful storytelling, New Yorker staff writer Sheelah Kolhatkar shows how Steve Cohen became one of the richest and most influential figures in finance—and what happened when the Justice Department put him in its crosshairs.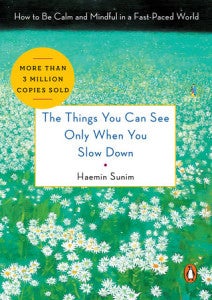 THINGS YOU CAN ONLY SEE WHEN YOU SLOW DOWN by Haemin Sunim (Penguin Books)
The world moves fast, but that doesn't mean we have to. In this bestselling mindfulness guide—it has sold more than three million copies in Korea, where it was a #1 bestseller for forty-one weeks and received multiple Best Book of the Year awards, and it's being published in more than 20 countries—Haemin Sunim (which means "spontaneous wisdom"), a renowned Buddhist meditation teacher born in Korea and educated in the United States, illuminates a path to inner peace and balance amid the overwhelming demands of everyday life.
POETRY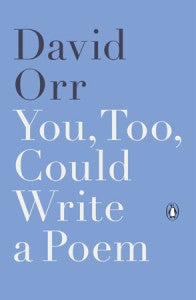 YOU, TOO, COULD WRITE A POEM by David Orr (Penguin Books)
Poetry is never more vital, meaningful, or accessible than in the hands of David Orr. In the pieces collected here, most of them written originally for the New York Times, Orr is at his rigorous, conversational, and edifying best. Whether he is considering the careers of contemporary masters, such as Louise Glück or Frederick Seidel, sizing up younger American poets, like Matthea Harvey and Matthew Zapruder, or even turning his attention to celebrities and public figures, namely Oprah Winfrey and Stephen Fry, when they choose to wade into the hotly contested waters of the poetry world, Orr is never any less than fully persuasive in arguing what makes a poem or poet great—or not.
YOUNG READERS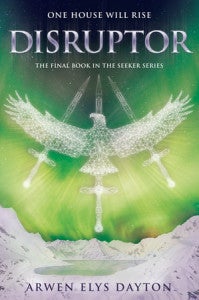 DISRUPTOR by Arwen Elys Dayton (Delacorte Press)
Quin has spent her life as her father's pawn. She was trained to kill and manipulated to guarantee her family's power. And now that she's broken free of that life, she's found herself trapped again, hostage to a plot that has been centuries in the making. It's taken generations for the pieces to come together, and finally all is in place. Her best friend Shinobu's mind has been corrupted, the Young Dread has aligned with her enemy John, and the bloodthirsty Watchers are being awakened and gathered. Now there is nothing that can stop the force of time. But Quin will no longer be a pawn. Quin is a Seeker. She stands for light in a shadowy world. She will face the vengeance of the past and its enemies and save herself and the ones she loves, or she will die trying.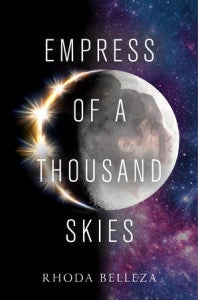 EMPRESS OF A THOUSAND SKIES by Rhoda Belleza (Razorbill)
Rhee, also known as Crown Princess Rhiannon Ta'an, is the sole surviving heir to a powerful dynasty. She'll stop at nothing to avenge her family and claim her throne. Aly has risen above his war refugee origins to find fame as the dashing star of a DroneVision show. But when he's falsely accused of killing Rhee, he's forced to prove his innocence to save his reputation – and his life. With planets on the brink of war, Rhee and Aly are thrown together to confront a ruthless evil that threatens the fate of the entire galaxy.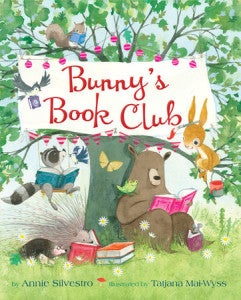 BUNNY'S BOOK CLUB by Annie Silvestro, illustrated by Tatjana Mai-Wyss (Doubleday Books for Young Readers)
Bunny loves to sit outside the library with the kids and listen to summer story time. But when the weather gets cold and everyone moves inside, his daily dose of joy is gone. Desperate, Bunny refuses to miss out on any more reading time and devises a plan to sneak into the library at night . . . through the library's book drop! What follows is an adorable caper that brings an inquisitive, fuzzy bunny and his woodland pals up close and personal with the books they have grown to love.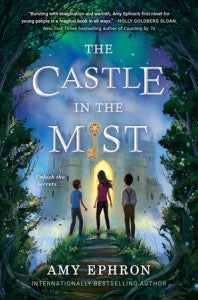 THE CASTLE IN THE MIST by Amy Ephron (Philomel)
Tess and her brother, Max, are sent for the summer to their aunt's sleepy village in the English countryside, where excitement is as rare as a good wifi signal. So when Tess stumbles upon an old brass key that unlocks an ornately carved gate, attached to a strangely invisible wall, she jumps at the chance for adventure. And the world beyond the gate doesn't disappoint. She finds rose gardens, a maze made of hedges, and a boy named William who is just as lonely as she is. But at William's castle, strange things begin to happen. Carnival games are paid for in wishes, dreams seem to come alive, and then there's William's eerie warning: Beware of the hawthorn trees. A warning that chills Tess to the bone.
Posted: February 3, 2017