On Sale This Week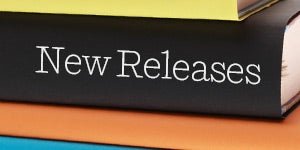 Our feature On Sale This Week previews a selection of Penguin Random House fiction, nonfiction, poetry and young readers books being published each week. The choices are a mix of titles by both bestselling and emerging authors. We hope this serves as a useful reference for hot new reads hitting shelves everywhere.
FICTION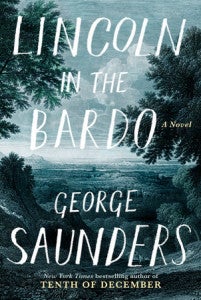 LINCOLN IN THE BARDO by George Saunders (Random House)
The long-awaited first novel from George Saunders comes a moving and original father-son story featuring none other than Abraham Lincoln, as well as an unforgettable cast of supporting characters, living and dead, historical and invented. LINCOLN IN THE BARDO is an astonishing feat of imagination and a bold step forward from one of the most important and influential writers of his generation. Formally daring, generous in spirit, deeply concerned with matters of the heart, it is a testament to fiction's ability to speak honestly and powerfully to the things that really matter to us. Saunders has invented a thrilling new form that deploys a kaleidoscopic, theatrical panorama of voices to ask a timeless, profound question: How do we live and love when we know that everything we love must end?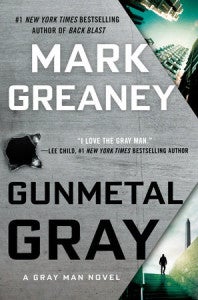 GUNMETAL GRAY by Mark Greaney (Berkley)
After five years on the run Court Gentry is back on the inside at the CIA. But his first mission makes him wish he had stayed on the outs when a pair of Chinese agents try to take him down in Hong Kong. Normally the Chinese prefer to stay eyes-only on foreign agents. So why are they on such high alert? Court's high stakes hunt for answers takes him across Southeast Asia and leads to his old friend, Donald Fitzroy, who is being held hostage by the Chinese. Fitzroy was contracted to find Fan Jiang, a former member of an ultra-secret computer warfare unit responsible for testing China's own security systems. And it seems Fan may have been too good at his job—because China wants him dead.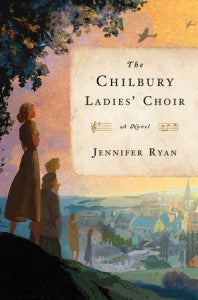 THE CHILBURY LADIES' CHOIR by Jennifer Ryan (Crown)
Through letters and journals, THE CHILBURY LADIES' CHOIRunfolds the struggles, affairs, deceptions, and triumphs of a village choir during World War II. As England becomes enmeshed in the early days of World War II and the men are away fighting, the women of Chilbury village forge an uncommon bond. They defy the Vicar's stuffy edict to close the choir and instead "carry on singing," resurrecting themselves as the Chilbury Ladies' Choir. We come to know the home-front struggles of five unforgettable choir members: a timid widow devastated when her only son goes to fight; the older daughter of a local scion drawn to a mysterious artist; her younger sister pining over an impossible crush; a Jewish refugee from Czechoslovakia hiding a family secret, and a conniving midwife plotting to outrun her seedy past.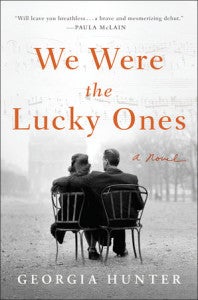 WE WERE THE LUCKY ONES: A Novel by Georgia Hunter (Viking)
It is the spring of 1939 and three generations of the Kurc family are doing their best to live normal lives, even as the shadow of war grows closer. The talk around the family Seder table is of new babies and budding romance, not of the increasing hardships threatening Jews in their hometown of Radom, Poland. But soon the horrors overtaking Europe will become inescapable and the Kurcs will be flung to the far corners of the world, each desperately trying to navigate his or her own path to safety. Driven by an unwavering will to survive and by the fear that they may never see one another again, the Kurcs must rely on hope, ingenuity, and inner strength to persevere.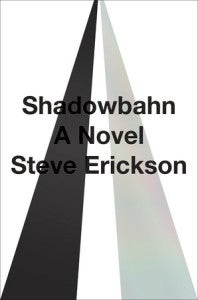 SHADOWBAHN by Steve Erickson (Blue Rider Press)
A chronicle of a weird road trip, a provocative work of alternative history, and a dazzling discography of the twentieth and twenty-first centuries, encompassing artists from Louis Armstrong and Billie Holliday to Bob Dylan and Bruce Springsteen, SHADOWBAHN is a richly allusive meditation on the meaning of American identity and of America itself.
NONFICTION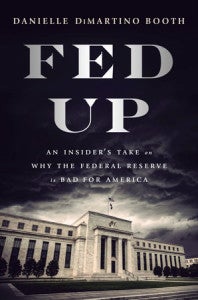 FED UP by Danielle Booth (Portfolio Books)
In the early 2000s, as a Wall Street escapee writing a financial column for the Dallas Morning News, Booth attracted attention for her bold criticism of the Fed's low interest rate policies and her cautionary warnings about the bubbly housing market. Nobody was more surprised than she when the folks at the Dallas Federal Reserve invited her aboard. Figuring she could have more of an impact on Fed policies from the inside, she accepted the call to duty and rose to be one of Dallas Fed president Richard Fisher's closest advisors. To her dismay, the culture at the Fed–and its leadership–were not just ignorant of the brewing financial crisis, but indifferent to its very possibility. This book is Booth's clarion for change in the way America's most powerful financial institution is run, before it's too late.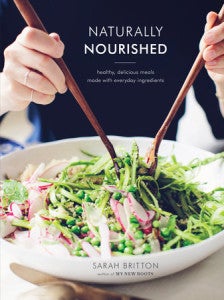 NATURALLY NOURISHED by Sarah Britton (Clarkson Potter)
Sarah Britton streamlines vegetarian cooking by bringing her signature bright photography and fantastic flavors to an accessible cookbook fit for any budget, any day of the week. Her mains, sides, soups, salads, and snacks all call for easy cooking techniques and ingredients found in any grocery store. With callouts to vegan and gluten-free options and ideas for substitutions, this beautiful cookbook shows readers how to cook smart, not hard.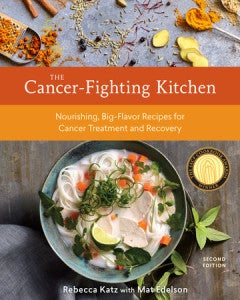 THE CANCER-FIGHTING KITCHEN, SECOND EDITION by Rebecca Katz and Mat Edelson (Ten Speed Press)
Featuring science-based, nutrient-rich recipes that are easy to prepare and designed to give patients a much-needed boost by stimulating appetite and addressing treatment side effects including fatigue, nausea, dehydration, mouth and throat soreness, tastebud changes, and weight loss. A step-by-step guide helps patients nutritionally prepare for all phases of treatment, and a full nutritional analysis accompanies each recipe. This remarkable resource teaches patients and caregivers how to use readily available powerhouse ingredients to build a symptom- and cancer-fighting culinary toolkit.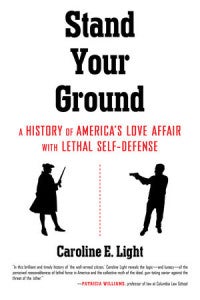 STAND YOUR GROUND by Caroline Light (Beacon Press)
STAND YOUR GROUND explores the development of the American right to self-defense and reveals how the original "duty to retreat" from threat was transformed into a selective right to kill. In her rigorous genealogy, Light traces white America's attachment to racialized, lethal self-defense by unearthing its complex legal and social histories—from the original "castle laws" of the 1600s, which gave white men the right to protect their homes, to the brutal lynching of "criminal" Black bodies during the Jim Crow era and the radicalization of the NRA as it transitioned from a sporting organization to one of our country's most powerful lobbying forces.
YOUNG READERS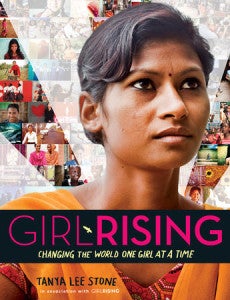 GIRL RISING by Tanya Lee Stone (Wendy Lamb Books)
Girl Rising, a global campaign for girls' education, created a film that chronicled the stories of nine girls in the developing world, allowing viewers the opportunity to witness how education can break the cycle of poverty. Now, award-winning author Tanya Lee Stone deftly uses new research to illuminate the dramatic facts behind the film, focusing both on the girls captured on camera and many others. She examines barriers to education in depth—early child marriage and childbearing, slavery, sexual trafficking, gender discrimination, and poverty—and shows how removing these barriers means not only a better life for girls, but safer, healthier, and more prosperous communities.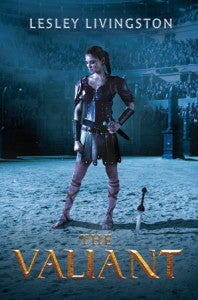 THE VALIANT by Lesley Livingston (Razorbill)
Fallon is the daughter of a proud Celtic king and the younger sister of the legendary fighter Sorcha. When Fallon was just a child, Sorcha was killed by the armies of Julius Caesar. On the eve of her seventeenth birthday, Fallon is excited to follow in her sister's footsteps and earn her place in her father's war band. She never gets the chance. Fallon is captured and sold to an elite training school for female gladiators—owned by none other than Julius Caesar himself. In a cruel twist of fate, the man who destroyed Fallon's family might be her only hope of survival.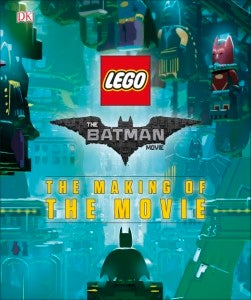 THE LEGO® BATMAN MOVIE: THE MAKING OF THE MOVIE (DK)
Packed with stunning concept art, sketches, artwork, inspiration, and LEGO builds, the book tells the fascinating story of how TheLEGO Batman Movie was made. Find out how your favorite heroes, villains, vehicles, and locations were created for the movie. Learn about each development stage of the movie, from the initial idea and storyboarding to recording the dialogue and special effects. Created in full collaboration with the LEGO Group and Warner Bros., The Making of The LEGO Batman Movie features exclusive insights from the filmmakers, animators, LEGO designers, and actors.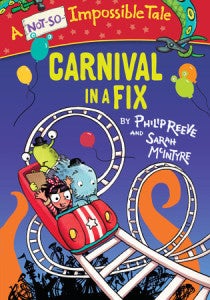 CARNIVAL IN A FIX by Philip Reeve, illustrated by Sarah McIntyre (Random House Books for Young Readers)
Journey to an amusement park on a moon! Funfair Moon, the outer space amusement park where Emily lives, has the highest roller coasters, the most dizzying Tilt-A-Whirls, and the scariest ghost train in the galaxy. Normally, Emily's heroes Jinks and O'Hare keep it in tip-top shape. But the day the funfair inspector comes, everything goes wrong. Peeploid's Merry-Go-Round and Fudge Shoppe is spinning out of control, gravity has reversed on the biggest slide, and there are strange little spiny black balls all over the place! Can Emily help fix the carnival before the inspector closes it for good?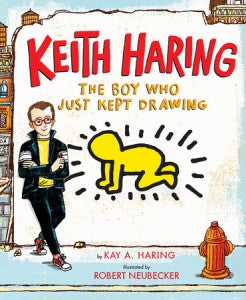 KEITH HARING: THE BOY WHO JUST KEPT DRAWING by Kay Haring, illustrated by Robert Neubecker (Dial Books for Young Readers)
Iconic pop artist Keith Haring comes to life for young readers in this picture book biography lovingly written by his sister. This one-of-a-kind book explores the life and art of Keith Haring from his childhood through his meteoric rise to fame. It sheds light on this important artist's great humanity, his concern for children, and his disregard for the establishment art world. Reproductions of Keith's signature artwork appear in scenes boldly rendered by Robert Neubecker. This is a story to inspire, and a book for Keith Haring fans of all ages to treasure.
Posted: February 13, 2017