On Sale This Week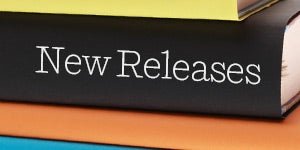 Our On Sale This Week feature previews a selection of Penguin Random House fiction, nonfiction, poetry and young readers books being published each week. The choices are a mix of titles by both bestselling and emerging authors. We hope this serves as a useful reference for hot new reads hitting shelves everywhere.
FICTION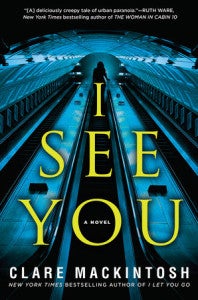 I SEE YOU by Clare Mackintosh (Berkley)
The author of the New York Times bestseller I LET YOU GO propels readers into a dark and claustrophobic thriller, in which a normal, everyday woman becomes trapped in the confines of her normal, everyday world. Every morning and evening, Zoe Walker takes the same route to the train station, waits at a certain place on the platform, finds her favorite spot in the car, never suspecting that someone is watching her. And now that man on the train—the one smiling at Zoe from across the car—could be more than just a friendly stranger. He could be someone who has deliberately chosen her and is ready to make his next move.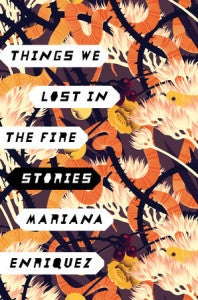 THINGS WE LOST IN THE FIRE by Mariana Enriquez (Hogarth)
THINGS WE LOST IN THE FIRE is an arresting collection of 12 short stories that use fear and horror to explore multiple dimensions of life in contemporary Argentina. From women who set themselves on fire in protest of domestic violence to angst-ridden teenage girls, friends until death do they part, to street kids and social workers, young women bored of their husbands or boyfriends, to a nine-year-old serial killer of babies and a girl who pulls out her nails and eyelids in the classroom, to hikikomori, abandoned houses, black magic, northern Argentinean superstition, disappearances, crushes, heartbreak, regret and compassion.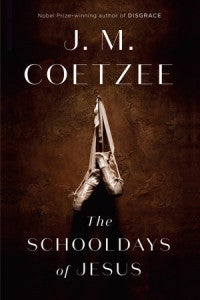 THE SCHOOLDAYS OF JESUS: A Novel by J.M. Coetzee (Viking)
Davíd is the small boy who is always asking questions. Simón and Inés take care of him in their new town, Estrella. He is learning the language; he has begun to make friends. But he'll be seven soon and he should be at school. And so, with the guidance of the three sisters who own the farm where Simón and Inés work, Davíd is enrolled in the Academy of Dance. It's here, in his new golden dancing slippers, that he learns how to call down the numbers from the sky. But it's here, too, that he will make troubling discoveries about what grown-ups are capable of. In this mesmerizing allegorical tale, Coetzee deftly grapples with the big questions of growing up, of what it means to be a "parent," the constant battle between intellect and emotion and how we choose to live our lives.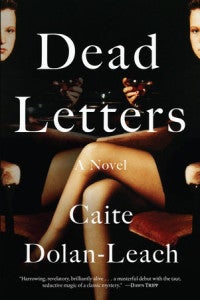 DEAD LETTERS by Caite Dolan-Leach (Random House)
Ava Antipova has her reasons for running away: a failing family vineyard, a romantic betrayal, a mercurial sister, an absent father, a mother slipping into dementia. In Paris, Ava renounces her terribly practical undergraduate degree, acquires a French boyfriend and a taste for much better wine, and erases her past. Two years later, she must return to upstate New York. Her twin sister, Zelda, is dead. Even in a family of alcoholics, Zelda Antipova was the wild one, notorious for her mind games and destructive behavior. Stuck tending the vineyard and the girls' increasingly unstable mother, Zelda was allegedly burned alive when she passed out in the barn with a lit cigarette. But Ava finds the official explanation a little too neat. A little too Zelda. Then she receives a cryptic message—from her sister. Just as Ava suspected, Zelda's playing one of her games. In fact, she's outdone herself, leaving a series of clues about her disappearance.
NONFICTION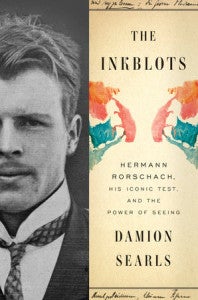 THE INKBLOTS by Damion Searls (Crown)
In 1917, working alone in a remote Swiss asylum, psychiatrist Hermann Rorschach devised an experiment to probe the human mind: a set of ten carefully designed inkblots. For years he had grappled with the theories of Freud and Jung while also absorbing the aesthetic movements of the day, from Futurism to Dadaism. A visual artist himself, Rorschach had come to believe that who we are is less a matter of what we say, as Freud thought, than what we see. In this first-ever biography of Rorschach, Damion Searls draws on unpublished letters and diaries and a cache of previously unknown interviews with Rorschach's family, friends, and colleagues to tell the unlikely story of the test's creation, its controversial reinvention, and its remarkable endurance—and what it all reveals about the power of perception.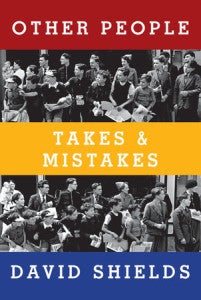 OTHER PEOPLE by David Shields (Knopf)
An intellectually thrilling and emotionally wrenching investigation of otherness: the need for one person to understand another person completely, the impossibility of any such absolute knowing, and the erotics of this separation. Can one person know another person? How do we live through other people? Is it possible to fill the gap between people? If not, can art fill that gap? Grappling with these questions, David Shields gives us a book that is something of a revelation: seventy-plus essays, written over the last thirty-five years, reconceived and recombined to form neither a miscellany nor a memoir but a sustained meditation on otherness.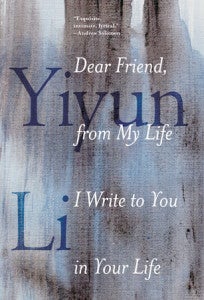 DEAR FRIEND, FROM MY LIFE I WRITE TO YOU IN YOUR LIFE by Yiyun Li (Random House)
Yiyun Li grew up in China and has spent her adult life as an immigrant in a country not her own. She has been a scientist, an author, a mother, a daughter—and through it all she has been sustained by a profound connection with the writers and books she loves. From William Trevor and Katherine Mansfield to Søren Kierkegaard and Philip Larkin, Dear Friend is a journey through the deepest themes that bind these writers together. Interweaving personal experiences with a wide-ranging homage to her most cherished literary influences, Yiyun Li confronts the two most essential questions of her identity: Why write? And why live?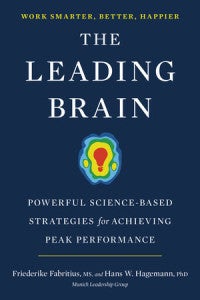 THE LEADING BRAIN by Friederike Fabritius and Hans W. Hagemann (TarcherPerigee)
There's a revolution taking place that most businesses are still unaware of. The understanding of how our brains work has radically shifted, exploding long-held myths about our everyday cognitive performance and fundamentally changing the way we engage and succeed in the workplace. Based on the authors' popular leadership programs, which have been delivered to tens of thousands of leaders all over the world, this clear, insightful, and engaging book will help both individuals and teams perform at their maximum potential, delivering extraordinary results.
POETRY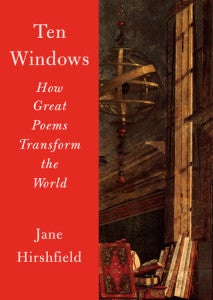 TEN WINDOWS: How Great Poems Transform the World by Jane Hirshfield (Knopf)
"Poetry," Jane Hirshfield has said, "is language that foments revolutions of being." In ten eloquent and highly original explorations, she unfolds some of the ways this is done–by the inclusion of hiddenness, paradox, and surprise; by a perennial awareness of the place of uncertainty in our lives; by language's own acts of discovery; by the powers of image, statement, music, and feeling to enlarge in every direction. Closely reading poems by Dickinson, Bashō, Szymborska, Cavafy, Heaney, Bishop, and Komunyakaa, among others, Hirshfield reveals how poetry's world-making takes place: word by charged word.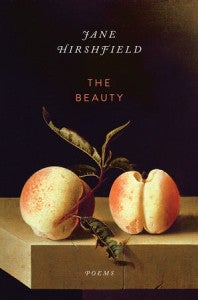 THE BEAUTY by Jane Hirshfield (Knopf)
The Beauty opens with a series of dappled, ranging "My" poems–"My Skeleton," "My Corkboard," "My Species," "My Weather"–in which Hirshfield uses materials both familiar and unexpected to explore the magnitude, singularity, and permeability of our shared existence. Of her memory, she writes, "Like the small soaps and shampoos / a traveler brings home / then won't use, / you, memory, / almost weightless / this morning inside me." With a pen faithful to the actual yet dipped at times in the ink of the surreal, Hirshfield cuts, as always, directly to the heart of human experience.
YOUNG READERS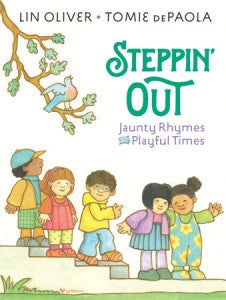 STEPPIN' OUT by Lin Oliver, illustrated by Tomie DePaola (Nancy Paulsen Books)
Being a preschooler means days full of discovery every time you step out of your door. It's a time filled with wonder, at all the sights and sounds of the outdoors and at the huge variety of people there are to meet. This collection of nineteen original poems features little ones eager to explore, whether it's splashing in puddles, riding in an elevator or through a car wash, or visiting the library. They go full-steam ahead to the park, the beach, and dance class, somewhat begrudgingly learn to share and get their first haircut, and enjoy lots of time with their families. Full of contagious rhythm and rhyme, this inviting picture book introduces young children to the sounds of poetry through familiar childhood activities.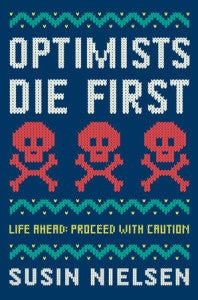 OPTIMISTS DIE FIRST by Susin Nielsen (Wendy Lamb Books)
Sixteen-year-old Petula de Wilde is anything but wild. A former crafting fiend with a happy life, Petula shut herself off from the world after a family tragedy. She sees danger in all the ordinary things, like crossing the street, a bug bite, or a germy handshake. She knows: life is out to get you. The worst part of her week is her comically lame mandatory art therapy class with a small group of fellow misfits. Then a new boy, Jacob, appears at school and in her therapy group. He seems so normal and confident, though he has a prosthetic arm; and soon he teams up with Petula on a hilarious project, gradually inspiring her to let go of some of her fears. But as the two grow closer, a hidden truth behind why he's in the group could derail them, unless Petula takes a huge risk.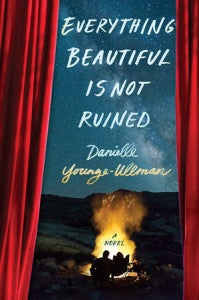 EVERYTHING BEAUTIFUL IS NOT RUINED by Danielle Younge-Ullman (Viking Books for Young Readers)
Wild meets The Breakfast Club in this story of a girl who must survive an extreme wilderness experience to prove to her mother that she has the strength to pursue her dreams. Then: Ingrid traveled all over Europe with her opera star mother, Margot-Sophia. Life was beautiful and bright, and every day soared with music.Now: Ingrid is on a summertime wilderness survival trek for at-risk teens: addicts, runaways, and her. She's fighting to survive crushing humiliations, physical challenges that push her to her limits, and mind games that threaten to break her.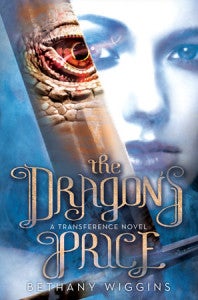 THE DRAGON'S PRICE (A TRANSFERENCE NOVEL) by Bethany Wiggins (Crown Books for Young Readers)
When two warring kingdoms unified against a deadly menace laying waste to both their lands, they had to make a choice: vow to marry their heirs to one another, or forfeit their lives to the dragon. Centuries later, everyone expects the sheltered princess Sorrowlynn to choose the barbarian prince over the fire-breathing beast—everyone, that is, except Sorrow, who is determined to control her own destiny or die trying. As she is lowered into the dragon's chamber, she assumes her life is over until Golmarr, the young prince she just spurned, follows her with the hopes of being her hero and slaying the dragon. But the dragon has a different plan.
Posted: February 17, 2017