On Sale This Week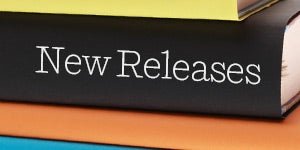 On Sale This Week previews a selection of Penguin Random House fiction, nonfiction, poetry and young readers books being published each week. The choices are a mix of titles by both bestselling and emerging authors. We hope this serves as a useful reference for hot new reads hitting shelves.
FICTION
THE IDIOT by Elif Batuman (Penguin Press)
The year is 1995, and email is new. Selin, the daughter of Turkish immigrants, arrives for her freshman year at Harvard. She signs up for classes in subjects she has never heard of, befriends her charismatic and worldly Serbian classmate, Svetlana, and, almost by accident, begins corresponding with Ivan, an older mathematics student from Hungary. Selin may have barely spoken to Ivan, but with each email they exchange, the act of writing seems to take on new and increasingly mysterious meanings. With superlative emotional and intellectual sensitivity, mordant wit, and pitch-perfect style, Batuman dramatizes the uncertainty of life on the cusp of adulthood. Her prose is a rare and inimitable combination of tenderness and wisdom; its logic as natural and inscrutable as that of memory itself.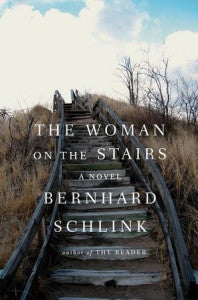 THE WOMAN ON THE STAIRS by Bernhard Schlink, Translated by Joyce Hackett and Bradley Schmidt (Pantheon)
As a young lawyer, the nameless protagonist of THE WOMAN ON THE STAIRS became entangled in the affairs of three people mired in a complex and destructive relationship. An artist, the woman whose portrait he had painted, and her husband became a triangle that drew the lawyer deeper and deeper into their tangled web. Now, encountering the painting that triggered it all, the lawyer must reconcile his past and present selves; when he eventually locates the woman, he is forced to confront the truth of his love and the reality that his life has been irrevocably changed. With  THE WOMAN ON THE STAIRS, the internationally acclaimed author of The Reader delivers a powerful new novel about obsession, creativity, and love.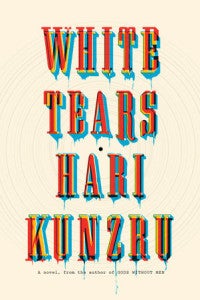 WHITE TEARS by Hari Kunzru (Knopf)
Two twenty-something New Yorkers. Seth is awkward and shy. Carter is the glamorous heir to one of America's great fortunes. They have one thing in common: an obsession with music. Seth is desperate to reach for the future. Carter is slipping back into the past. When Seth accidentally records an unknown singer in a park, Carter sends it out over the Internet, claiming it's a long lost 1920s blues recording by a musician called Charlie Shaw. When an old collector contacts them to say that their fake record and their fake bluesman are actually real, the two young white men, accompanied by Carter's troubled sister Leonie, spiral down into the heart of the nation's darkness, encountering a suppressed history of greed, envy, revenge, and exploitation.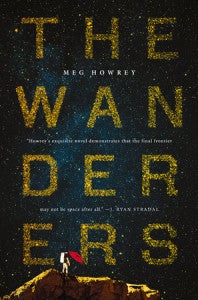 THE WANDERERS by Meg Howrey (Putnam)
In four years, aerospace giant Prime Space will put the first humans on Mars. Helen Kane, Yoshihiro Tanaka, and Sergei Kuznetsov must prove they're the crew for the historic voyage by spending seventeen months in the most realistic simulation ever created. Constantly observed by Prime Space's team of "Obbers," Helen, Yoshi, and Sergei must appear ever in control. But as their surreal pantomime progresses, each soon realizes that the complications of inner space are no less fraught than those of outer space. The borders between what is real and unreal begin to blur, and each astronaut is forced to confront demons past and present, even as they struggle to navigate their increasingly claustrophobic quarters—and each other.
NONFICTION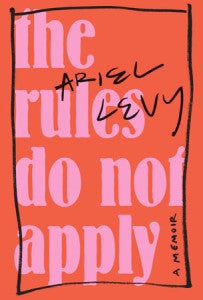 THE RULES DO NOT APPLY by Ariel Levy (Random House)
When thirty-eight-year-old New Yorker writer Ariel Levy left for a reporting trip to Mongolia in 2012, she was pregnant, married, financially secure, and successful on her own terms. A month later, none of that was true. Levy picks you up and hurls you through the story of how she built an unconventional life and then watched it fall apart with astonishing speed. Like much of her generation, she was raised to resist traditional rules—about work, about love, and about womanhood. "I wanted what we all want: everything. We want a mate who feels like family and a lover who is exotic, surprising. We want to be youthful adventurers and middle-aged mothers. We want intimacy and autonomy, safety and stimulation, reassurance and novelty, coziness and thrills. But we can't have it all."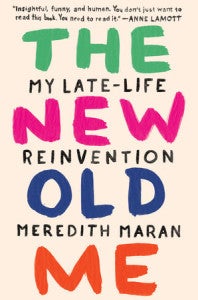 THE NEW OLD ME by Meredith Maran (Blue Rider Press)
For readers of Anne Lamott, Abigail Thomas, and Ayelet Waldman, a "lusty, kickass*" post-divorce memoir, one woman's story of starting over at 60—in youth-obsessed, beauty-obsessed Hollywood. After the death of her best friend, the loss of her life's savings, and the collapse of her once-happy marriage, Meredith Maran—whom Anne Lamott calls "insightful, funny, and human"—leaves her San Francisco freelance writer's life for a 9-to-5 job in Los Angeles. Determined to rebuild not only her savings but herself while relishing the joys of life in La-La land, Maran writes "a poignant story, a funny story, a moving story, and above all an American story of what it means to be a woman of a certain age in our time" (Christina Baker Kline, number-one New York Times–bestselling author of Orphan Train).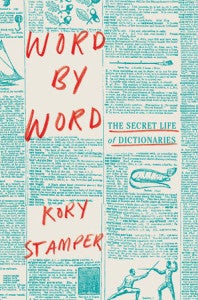 WORD BY WORD by Kory Stamper (Pantheon)
Many of us take dictionaries for granted, and few may realize that the process of writing dictionaries is, in fact, as lively and dynamic as language itself. With sharp wit and irreverence, Kory Stamper cracks open the complex, obsessive world of lexicography, from the agonizing decisions about what to define and how to do it, to the knotty questions of usage in an ever-changing language. She explains why small words are the most difficult to define, how it can take nine months to define a single word, and how our biases about language and pronunciation can have tremendous social influence. And along the way, she reveals little-known surprises—for example, the fact that "OMG" was first used in a letter to Winston Churchill in 1917.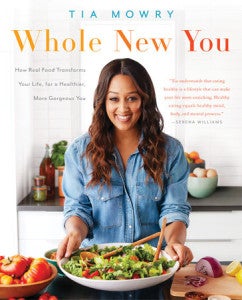 WHOLE NEW YOU by Tia Mowry (Ballantine Books)
When actress Tia Mowry landed her breakthrough role on the sitcom Sister, Sister, she swapped home-cooked meals for catering spreads. But her teen-dream diet of candies and carbs turned into a nightmare when she developed endometriosis, a painful disease that affects one in ten women worldwide. Two years and two surgeries later, some surprising advice from her doctor inspired Tia to radically change one of the most basic elements of her life: her diet. After ditching the dairy and the refined sugars and processed foods, Tia's pain receded drastically. What's more, her migraines stopped, her skin cleared up, and she was finally able to get pregnant. Drawing on the latest research on whole plant foods, inflammation, and gut flora, WHOLE NEW YOU chronicles Tia's journey to wellness and provides all the resources you need to feel better
YOUNG READERS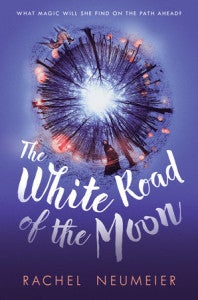 THE WHITE ROAD OF THE MOON by Rachel Neumeier (Knopf Books for Young Readers)
Imagine you live with your aunt, who hates you so much she's going to sell you into a dreadful apprenticeship. Imagine you run away before that can happen. Imagine that you can see ghosts—and talk with the dead. People like you are feared, even shunned. Now imagine . . . the first people you encounter after your escape are a mysterious stranger and a ghost boy, who seem to need you desperately—though you don't understand who they are or exactly what they want you to do. So you set off on a treacherous journey, with only a ghost dog for company. And you find that what lies before you is a task so monumental that it could change the world.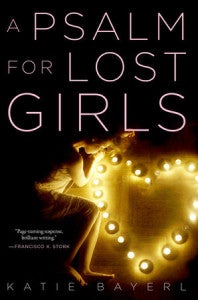 A PSALM FOR LOST GIRLS by Katie Bayerl (G.P. Putnam's Sons Books for Young Readers)
Tess da Costa is a saint—a hand-to-god, miracle-producing saint. At least that's what the people in her hometown of New Avon, Massachusetts, seem to believe. And when Tess suddenly and tragically passes away, her small city begins feverishly petitioning the Pope to make Tess's sainthood official. Tess's mother is ecstatic over the fervor, while her sister Callie, the one who knew Tess best, is disgusted—overcome with the feeling that her sister is being stolen from her all over again. The fervor for Tess's sainthood only grows when Ana Langone, a local girl who's been missing for six months, is found alive at the foot of one of Tess's shrines. It's the final straw for Callie. With the help of Tess's secret boyfriend Danny, Callie's determined to prove that Tess was something far more important than a saint; she was her sister, her best friend and a girl in love with a boy.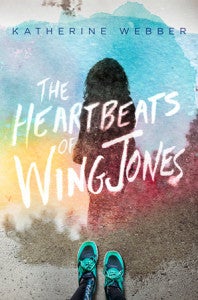 THE HEARTBEATS OF WING JONES by Katherine Webber (Delacorte Press)
Wing Jones, like everyone else in her town, has worshiped her older brother, Marcus, for as long as she can remember. Good-looking, popular, and the star of the football team, Marcus is everything his sister is not. Until the night everything changes when Marcus, drunk at the wheel after a party, kills two people and barely survives himself. With Marcus now in a coma, Wing is crushed, confused, and angry. Every night, unable to sleep, Wing finds herself sneaking out to go to the school's empty track. When Aaron, Marcus's best friend, sees her running one night, he recognizes that her speed, skill, and agility could get her spot on the track team. And better still, an opportunity at a coveted sponsorship from a major athletic gear company. Wing can't pass up the opportunity to train with her longtime crush and to help her struggling family, but can she handle being thrust out of Marcus's shadow and into the spotlight?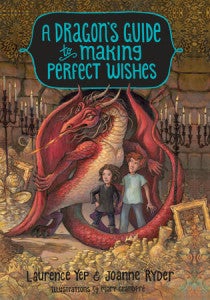 A DRAGON'S GUIDE TO MAKING PERFECT WISHES by Laurence Yep and Joanne Ryder (Crown Books for Young Readers
Plucky pair Winnie and Miss Drake are traveling back in time to the 1915 San Francisco World's Fair. Waiting in the past are Winnie's great-grandfather Caleb, Laura Ingalls Wilder, and a centuries-old mystery: who stole the Heart of Kubera necklace? Despite the excitement, Winnie's only wish is to lose Rowan, an unusual boy who has the annoying habit of showing up at inconvenient times. But the wise Miss Drake knows her pet Winnie should be careful what she wishes for—especially when her wish-granting souvenirs follow them home.
Posted: March 13, 2017