On Sale This Week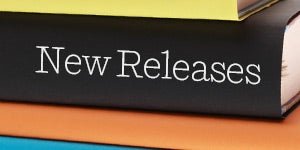 Our Igloo feature On Sale This Week previews a selection of Penguin Random House fiction, nonfiction, poetry and young readers books being published each week. The choices are a mix of titles by both bestselling and emerging authors. We hope this serves as a useful reference for hot new reads hitting shelves everywhere.
FICTION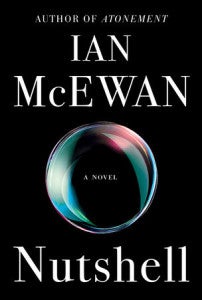 NUTSHELL by Ian McEwan (Nan. A Talese)
Trudy has betrayed her husband, John. She's still in the marital home—a dilapidated, priceless London townhouse—but John's not there. Instead, she's with his brother, the profoundly banal Claude, and the two of them have a plan. But there is a witness to their plot: the inquisitive, nine-month-old resident of Trudy's womb. Told from a perspective unlike any other, Nutshell is a classic tale of murder and deceit from one of the world's master storytellers and the bestselling author of ATONEMENT and THE CHILDREN ACT.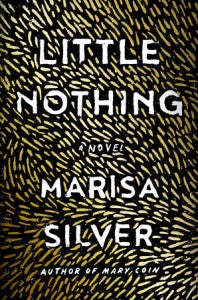 LITTLE NOTHING by Marisa Silver (Blue Rider Press)
In an unnamed country at the beginning of the last century, a child called Pavla is born to peasant parents. Her arrival, fervently anticipated and conceived in part by gypsy tonics and archaic prescriptions, stuns her parents and brings outrage and scorn from her community. Pavla has been born a dwarf, beautiful in face, but as the years pass, she grows no farther than the edge of her crib. When her parents turn to the treatments of a local charlatan, his terrifying cure opens the floodgates of persecution for Pavla. Little Nothing unfolds across a lifetime of unimaginable, magical transformation in and out of human form, as an outcast girl becomes a hunted woman whose ultimate survival depends on the most startling transfiguration of them all.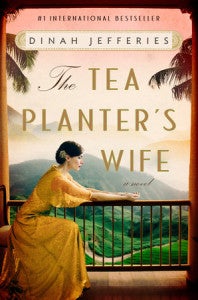 THE TEA PLANTER'S WIFE by Dinah Jefferies (Crown)
THE TEA PLANTER'S WIFE is the #1 International bestselling novel by Dinah Jeffries set in 1920s Ceylon. The novel is about a young Englishwoman who marries a charming tea plantation owner and widower, only to discover he's keeping terrible secrets about his past, including what happened to his first wife, that lead to devastating consequences.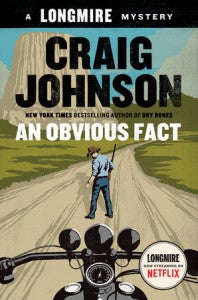 AN OBVIOUS FACT: A Longmire Mystery by Craig Johnson (Viking)
In the midst of the largest motorcycle rally in the world, a young biker is run off the road and ends up in critical condition. When Sheriff Walt Longmire and his good friend Henry Standing Bear are called to Hulett, Wyoming—the nearest town to America's first national monument, Devils Tower—to investigate, things start getting complicated. As competing biker gangs; the Bureau of Alcohol, Tobacco, and Firearms; a military-grade vehicle donated to the tiny local police force by a wealthy entrepreneur; and Lola, the real-life femme fatale and namesake for Henry's '59 Thunderbird come into play, it rapidly becomes clear that there is more to get to the bottom of at this year's Sturgis Motorcycle Rally than a bike accident.
ROBERT B. PARKER'S DEBT TO PAY by Reed Farrel Coleman (Putnam)
All is quiet in Paradise, except for a spate of innocuous vandalism. Good thing, too, because Jesse Stone is preoccupied with the women in his life, both past and present. As his ex-wife, Jenn, is about to marry a Dallas real-estate tycoon, Jesse isn't too sure his relationship with former FBI agent Diana Evans is built to last. But those concerns get put on the back burner when a major Boston crime boss is brutally murdered. Despite all evidence to the contrary, Jesse suspects it's the work of Mr. Peepers, a psychotic assassin who has caused trouble for Jesse in the past.
NONFICTION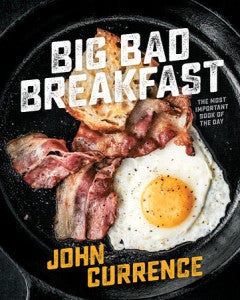 BIG BAD BREAKFAST by John Currence (Ten Speed Press)
From the James Beard Award winner, Top Chef Masters contestant, and acclaimed author comes this fun, festive, and highly caffeinated ode to the joys and rituals of the Southern breakfast, with 75 recipes inspired by the author's popular restaurant in Oxford, Mississippi. John Currence is one of the most celebrated and well-loved chefs in the South. Among his string of highly successful restaurants in Oxford, Mississippi, Big Bad Breakfast holds a special place in diners' hearts: It is a gathering place where people from all walks come together to share the most important meal of the day, breakfast.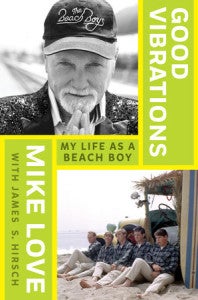 GOOD VIBRATIONS by Mike Love (Blue Rider Press)
As a founding member of The Beach Boys, Mike Love has spent an extraordinary fifty-five years, and counting, as the group's lead singer and one of its principal lyricists. The Beach Boys, from their California roots to their international fame, are a unique American story — one of overnight success and age-defying longevity; of musical genius and reckless self-destruction; of spirituality, betrayal, and forgiveness — and Love is the only band member to be part of it each and every step. His own story has never been fully told, of how a sheet-metal apprentice became the quintessential front man for America's most successful rock band, singing in more than 5,600 concerts in 26 countries.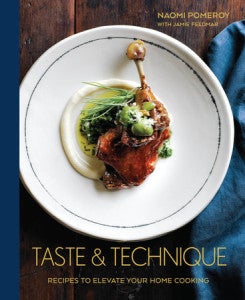 TASTE & TECHNIQUE by Naomi Pomeroy (Ten Speed Press)
Naomi Pomeroy knows that the best recipes are the ones that make you a better cook. A twenty-year veteran chef with four restaurants to her name, she learned her trade not in fancy culinary schools but by reading cookbooks. From Madeleine Kamman and Charlie Trotter to Alice Waters and Gray Kunz, Naomi cooked her way through the classics, studying French technique, learning how to shop for produce, and mastering balance, acidity, and seasoning. In TASTE & TECHNIQUE, Naomi shares her hard-won knowledge, passion, and experience along with nearly 140 recipes that outline the fundamentals of cooking.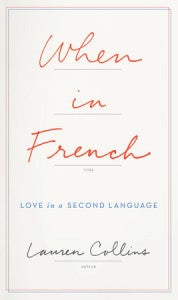 WHEN IN FRENCH: Love in a Second Language by Lauren Collins (Penguin Press)
A language barrier is no match for love. Lauren Collins discovered this firsthand when, in her early thirties, she moved to London and fell for a Frenchman named Olivier—a surprising turn of events for someone who didn't have a passport until she was in college. But what does it mean to love someone in a second language? Collins wonders, as her relationship with Olivier continues to grow entirely in English. Are there things she doesn't understand about Olivier, having never spoken to him in his native tongue? Does "I love you" even mean the same thing as "je t'aime"? When the couple, newly married, relocates to Francophone Geneva, Collins—fearful of one day becoming "a Borat of a mother" who doesn't understand her own kids—decides to answer her questions for herself by learning French.
YOUNG READERS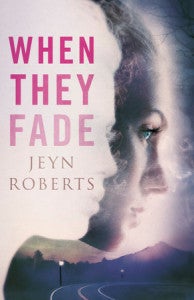 WHEN THEY FADE by Jeyn Roberts (Knopf Books for Young Readers)
TATUM is the only person at school who knew the truth about the affair her best friend, Claudette, has been having with Mr. Paracini, their married teacher. And at the time, confiding in an adult seemed like the right thing to do. But now, everyone in town has turned against Tatum. As the bullying from her classmates escalates, it seems that nowhere is safe for her anymore. MOLLY was brutally murdered in the early 1970s, but there is no afterlife for her. Molly is able to fade back to earth for a few fleeting moments, and when she fades, she finds herself hitchhiking along a lonely road, telling the unsuspecting drivers who stop for her things about their future that only she can see. One foggy night, Tatum sneaks out for a drive. The teenage hitchhiker she picks up doesn't talk much, until she suddenly turns to Tatum and says: "You're going to die. It will hurt and you'll be alone. And no one will help you." And then she disappears.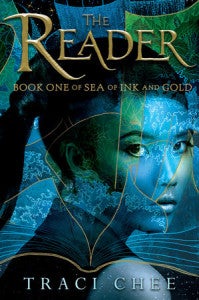 THE READER by Traci Chee (G.P. Putnam's Sons Books for Young Readers)
Sefia knows what it means to survive. After her father is brutally murdered, she flees into the wilderness with her aunt Nin, who teaches her to hunt, track, and steal. But when Nin is kidnapped, leaving Sefia completely alone, none of her survival skills can help her discover where Nin's been taken, or if she's even alive. The only clue to both her aunt's disappearance and her father's murder is the odd rectangular object her father left behind, an object she comes to realize is a book—a marvelous item unheard of in her otherwise illiterate society. With the help of this book, and the aid of a mysterious stranger with dark secrets of his own, Sefia sets out to rescue her aunt and find out what really happened the day her father was killed—and punish the people responsible.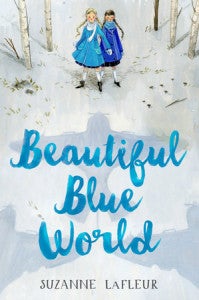 BEAUTIFUL BLUE WORLD by Suzanne LaFleur (Wendy Lamb Books)
Sofarende is at war. For twelve-year-old Mathilde, it means food shortages, feuding neighbors, and bombings. Even so, as long as she and her best friend, Megs, are together, they'll be all right. But the army is recruiting children, and paying families well for their service. If Megs takes the test, Mathilde knows she will pass. Megs hopes the army is the way to save her family. Mathilde fears it might separate them forever. This touching and suspenseful novel is a brilliant reimagining of war, where even kindness can be a weapon, and children have the power to see what adults cannot.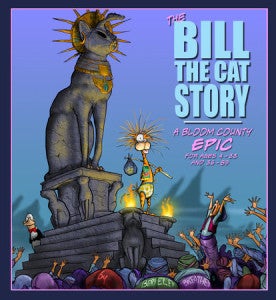 THE BILL THE CAT STORY: A BLOOM COUNTY EPIC by Berkeley Breathed (Philomel)
Almost thirty-five years ago Berkeley Breathed launched a little-known comic strip called "Bloom County." Bloom County's popularity soared, it was soon syndicated nationally, had millions of daily readers, and before long its creator was awarded a Pulitzer Prize. Then, nine years later, "Bloom County" sadly came to a close. It had simply ceased being fun for Berkeley Breathed. Now, more than twenty-five years after it ended, "Bloom County" has returned in full force online, with an ever-growing fan base every bit as zealous as it was in the strip's heyday.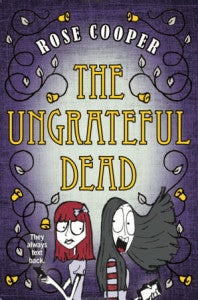 THE UNGRATEFUL DEAD by Rose Cooper (Delacorte Books for Young Readers)
Middle school is a life and death experience for Annabel Craven, a girl able to communicate with the spirit world with her phone. From the author of I TEXT DEAD PEOPLE! All Annabel Craven wants is to be normal. But that's hard to do when ghosts keep texting her. And keeping her secret from her nosy new stepsister isn't going to be easy. When a ghost girl named Harper begs Anna to help her rejoin the living, Anna warns her that it's impossible. Once you're dead, you can't just start living again . . . or can you?
Posted: September 12, 2016