One World Author Fatimah Asghar Wins Inaugural Carol Shields Fiction Prize for WHEN WE WERE SISTERS
Poet and screenwriter Fatimah Asghar is the first winner of the Carol Shields Prize for Fiction. Asghar won the prize for their debut novel WHEN WE WERE SISTERS (One World). In a ceremony at Parnassus Books in Nashville, Asghar was awarded the top prize: $150,000 and a writing residency at Fogo Island Inn in Newfoundland and Labrador.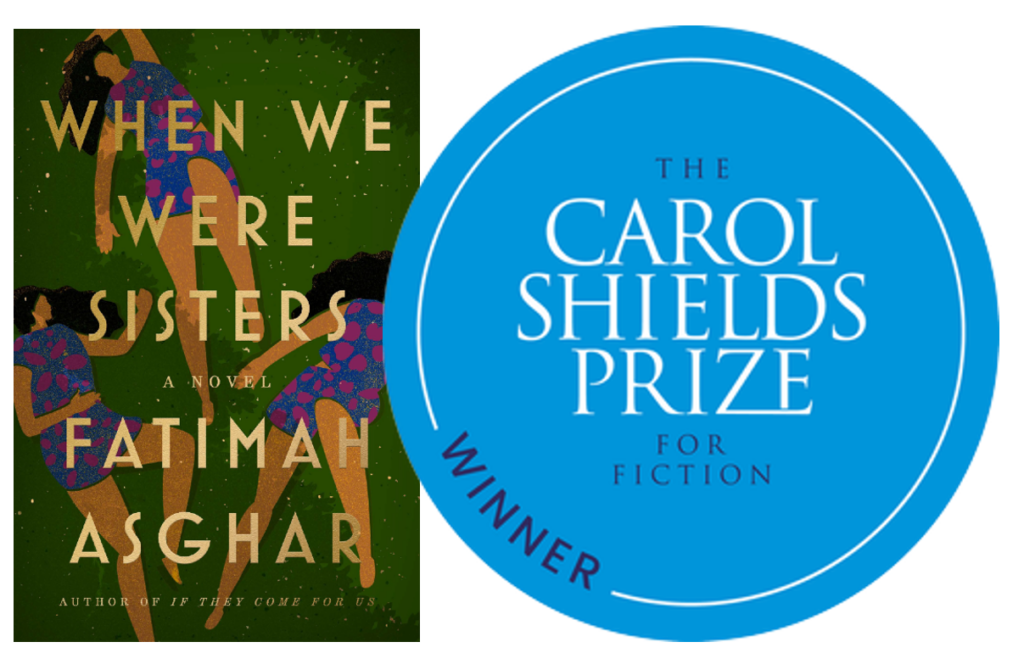 WHEN WE WERE SISTERS tells the story of three Muslim American sisters who, after their parents die, are left to raise one another in a country whose systems were not designed for them. In their citation, the prize just says of the book: "[WHEN WE WERE SISTERS] absolutely dazzles. Following three orphaned Muslim American siblings as they navigate great loss and painful comings of age, Fatimah Asghar weaves narrative threads as exacting and spare as luminous poems, their fragility a mere guise for their complete, unflinching indestructibility. Noreen, Aisha, and Kausar show us what they truly need to survive, even when everything seems taken away. Asghar's novel is a tour de force, at once stirring and beautiful, breathtaking in its lyricism, and head-turning in its experimentations."
The Carol Shields Prize for Fiction celebrates creativity and excellence in fiction by women and non-binary writers in Canada and the United States. With a grand prize of $150,000 USD, the award's payout is more than most other literary prizes, including the Booker Prize, the Pulitzer prize, and the National Book Award. BROWN GIRLS by Daphne Palasi Andreades (Random House) was also a finalist on the shortlist.
Posted: May 5, 2023