Oprah Winfrey, Angela Bassett and Courtney B. Vance Cast in BETWEEN THE WORLD AND ME HBO Special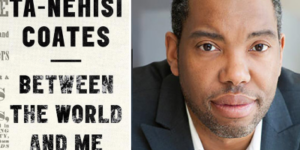 The HBO adaptation of Ta-Nehisi Coates' BETWEEN THE WORLD AND ME (One World) #1 New York Times bestselling book has announced its first cast members, including Oprah Winfrey (Wrinkle In Time), Angela Bassett (Black Panther), Courtney B. Vance (The People vs. OJ Simpson: American Crime Story), Alicia Garza (Black Futures Lab), Joe Morton (Scandal), Phylicia Rashad, Tariq "Black Thought" Trotter, Pauletta Washington (Genius: Aretha), and Susan Kelechi Watson (This Is Us), who also is an executive producer.
Originally adapted and staged by the Apollo Theater in 2018, the special will combine elements of that production, including readings from Coates' book, and will once again be directed by award-winning director and Apollo Theater Executive Producer Kamilah Forbes. It will also incorporate documentary footage from the actors' home life, archival footage, and animation.
Written as a letter from Coates to his adolescent son, BETWEEN THE WORLD AND ME shares the story of Coates' awakening to the truth about his place in the world through a series of revelatory experiences, from Howard University to Civil War battlefields, from the South Side of Chicago to Paris, from his childhood home to the living rooms of mothers whose children's lives were taken as American plunder. Beautifully woven from personal narrative, reimagined history, and fresh, emotionally charged reportage, BETWEEN THE WORLD AND ME clearly illuminates the past, bracingly confronts our present, and offers a transcendent vision for a way forward.
The special, which is currently in production under COVID-19 guidelines, debuts this fall on HBO and will also be available to stream on HBO Max.
Posted: August 27, 2020