Orange, Delbanco, Sanchez Win Anisfield-Wolf Book Awards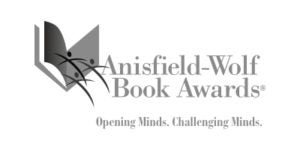 The Cleveland Foundation has shared the winners of its 84th Annual Anisfield-Wolf Book Awards, the only national juried prize for literature that confronts racism and explores diversity. This year's award recipients including Knopf author Tommy Orange (Fiction) and Penguin Press author Andrew Delbanco (Nonfiction), with a Lifetime Achievement award going to Sonia Sanchez, published by Beacon Press, a Penguin Random House Publisher Services (PRHPS) client.
Dr. Henry Louis Gates Jr. chaired the Anisfield-Wolf Awards jury, which also included poet Rita Dove, novelist Joyce Carol Oates, psychologist/Penguin Random House author Steven Pinker, and historian Simon Schama.
Our award winners:
Fiction
Tommy Orange, THERE THERE (Alfred A. Knopf)
The novel tells the story of 12 contemporary Native Americans who converge at a fictional powwow at the Oakland Coliseum in Oakland, which is Orange's California hometown. This acclaimed debut previously won the PEN/Hemingway Award and a National Book Critics Circle prize. "This book is a fierce beauty," notes Rita Dove. Fellow Penguin Random House author Marlon James and winner of the Anisfield-Wolf fiction award in 2015, writes that "THERE THERE drops on us like a thunderclap, the big, booming explosive sound of 21st-century literature finally announcing itself."
Nonfiction
Andrew Delbanco, THE WAR BEFORE THE WAR: Fugitive Slaves and the Struggle for America's Soul from the Revolution to the Civil War (Penguin Press)
The book focuses on the courageous people who risked their lives to flee bondage, the slave-owning citizens who demanded the return of their "property" and the political, legal and moral furor that lit the fuse of the Civil War. Henry Louis Gates Jr. praised the work as "brilliant historical analysis" and "a source of strength for the road ahead."
Lifetime Achievement
Sonia Sanchez
A poet, playwright, activist and educator best known as one of the architects of the mid-20th century Black Arts Movement, Sanchez, 84, has written more than a dozen poetry books, including a number of titles for Beacon Press, a PRHPS client. Henry Louis Gates Jr. described her work in the Civil Rights and Black Arts movements as "molding generations."
The Anisfield-Wolf Award winners will be honored September 26 in Cleveland, Ohio, as part of the fourth annual Cleveland Book Week (September 24-29).
To view the complete list of Anisfield-Wolf Award recipients, click here.
Posted: April 9, 2019