Our 16 L.A. Times Book Prize Finalists, and Our Innovator's Award Honoree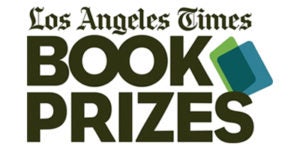 The Los Angeles Times announced the finalists for its 39th annual Book Prizes, 16 of which are published by Penguin Random House imprints. Library of America, a Penguin Random House Publishers Services client, is being honored with the Innovator's Award, which spotlights efforts to bring books, publishing and storytelling into the future.
Prize winners in the literary categories will be revealed on Friday, April 12 at the University of Southern California, preceding the Los Angeles Times Festival of Books, April 13-14.
Our Finalists:
Art Seidenbaum Award for First Fiction
THE INCENDIARIES: A Novel by R. O. Kwon (Riverhead)
THERE THERE: A Novel by Tommy Orange (Knopf)
Biography
REPORTER: A Memoir by Seymour M. Hersh (Knopf)
REAGAN: An American Journey by Bob Spitz (Penguin Press)
EDUCATED: A Memoir by Tara Westover (Random House)
Current Interest
THE LINE BECOMES A RIVER: Dispatches from the Border by Francisco Cantú (Riverhead)
BAD BLOOD: Secrets and Lies in a Silicon Valley Startup by John Carreyrou (Knopf)
BECOMING by Michelle Obama (Crown)
Fiction
WASHINGTON BLACK by Esi Edugyan (Knopf)
THE GREAT BELIEVERS: A Novel by Rebecca Makkai (Viking)
WARLIGHT: A Novel by Michael Ondaatje (Knopf)
History
EMPIRE OF GUNS: The Violent Making of the Industrial Revolution by Priya Satia (Penguin Press)
Mystery / Thriller
MY SISTER, THE SERIAL KILLER: A Novel by Oyinkan Braithwaite (Doubleday)
THE PERFECT NANNY: A Novel by Leila Slimani (Penguin Books)
Poetry
AMERICAN SONNETS FOR MY PAST AND FUTURE ASSASSIN by Terrance Hayes (Penguin Books)
Science & Technology
WHAT THE EYES DON'T SEE: A Story of Crisis, Resistance, and Hope in an American City by Mona Hanna-Attisha (One World)
To view the complete list of this year's L.A. Times Book Prize finalists, click here.
Kenneth Turan, L.A. Times film critic and director of the Book Prizes, said of Library of America, this year's Innovator's Award recipient: "We are really pleased to recognize the Library of America for the invaluable work it has done over nearly four decades to preserve our nation's rich written heritage by showcasing literature in all its forms. Their distinct black volumes are a sure signal to readers that they are getting the very best."
Posted: February 21, 2019