Our 16 PEN Literary Awards Shortlisters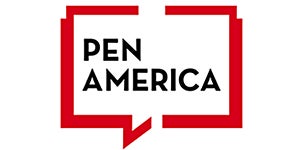 PEN America has announced the finalists for its 2017 Literary Awards in the categories of debut fiction, nonfiction, essay, diversity, science, sports writing, biography and translation. The 16 shortlisted titles published by Penguin Random House imprints are:
PEN/Jean Stein Book Award:
KNOWN AND STRANGE THINGS by Teju Cole (Random House)
THE RETURN: Fathers, Sons, and the Land in Between by Hisham Matar (Random House)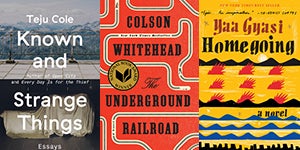 DARK MONEY: The Hidden History of The Billionaires Behind the Rise of the Radical Right by Jane Mayer (Doubleday)
THE UNDERGROUND RAILROAD by Colson Whitehead (Doubleday)
PEN/Robert W. Bingham Prize for Debut Fiction
THE MOTHERS by Brit Bennett (Riverhead Books)
HOMEGOING by Yaa Gyasi (Alfred A Knopf)
PEN/John Kenneth Galbraith Award for Nonfiction
EVICTED: Poverty and Profit in the American City by Matthew Desmond (Crown)
CHILDREN OF PARADISE: The Struggle for the Soul of Iran by Laura Secor (Riverhead Books)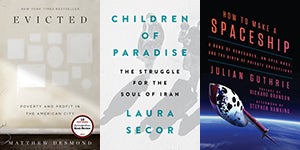 BAD NEWS: Last Journalists in a Dictatorship by Anjan Sundaram (Doubleday)
PEN/Diamonstein-Spielvogel Award for the Art of the Essay
KNOWN AND STRANGE THINGS by Teju Cole (Random House)
PEN Open Book Award
WHAT IS NOT YOURS IS NOT YOURS by Helen Oyeyemi (Riverhead Books)
PEN/E.O. Wilson Literary Science Writing Award
PATIENT H.M.: A Story of Memory, Madness, and Family Secrets by Luke Dittrich (Random House)
HOW TO MAKE A SPACESHIP: A Band of Renegades, an Epic Race, and the Birth of a Private Spaceflight
by Julian Guthrie (Penguin Press)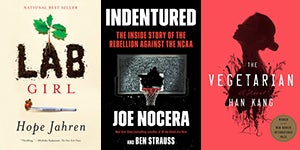 LAB GIRL by Hope Jahren (Alfred A. Knopf)
PEN/ESPN Award for Literary Sports Writing
INDENTURED: The Inside Story of the Rebellion Against the NCAA by Joe Nocera and  Ben Strauss (Portfolio)
PEN Translation Prize
THE VEGETARIAN by Han Kang; translated from the Korean by Deborah Smith (Hogarth/Crown Publishing Group)
Warm congratulations to all of our shortlisted authors, their editors and publishers. Of particular note: Random House author Teju Cole is the first writer in PEN America's history to be a finalist in two categories!
To view the complete 2017 PEN Literary Awards shortlists, click here.
Most of the winners will be revealed on February 22. The awards for debut fiction and essay as well as those for the PEN/Jean Stein Book Award and the PEN/Nabokov Award will be named live at the 2017 PEN America Literary Awards Ceremony on March 27 at The New School's Auditorium in NYC.
PEN America is the U.S. branch of the world's leading international literary and human rights organization. International PEN was founded in 1921 in direct response to the ethnic and national divisions that contributed to the First World War. PEN American Center was founded in 1922 and is the largest of the 144 PEN centers in 101 countries that together compose International PEN.
Posted: January 19, 2017