Our 17 Finalists for 2019 Audie Awards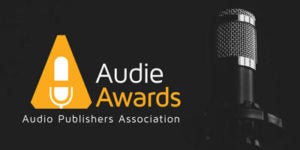 The Audio Publishers Association has announced its 2019 Audie Awards finalists, including 17 Penguin Random House Audio titles. These awards recognize excellence in audiobooks and spoken word entertainment. The winners will be announced at a gala awards ceremony on March 4 in Manhattan.
Our Audie Awards finalists:
Audio Book of the Year
Autobiography/Memoir
Best Female Narrator
Science Fiction
Fantasy
Fiction
Literary Fiction & Classics
Humor
Multi-Voiced Performance
Mystery
Thriller/Suspense
Romance
Short Stories/Collections
Middle Grade
Congratulations to our audiobook authors, narrators, producers and publishers.
To view the complete list of 2019 Audie Awards finalists, click here.
Posted: February 8, 2019