Our 2 Edgar Winners and Putnam Associate Publisher Neil Nyren's Ellery Queen Award Honor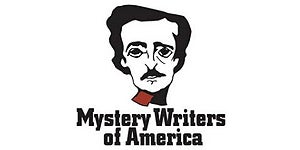 Mystery Writers of America announced Thursday night, April 27, the winners of its coveted Edgar Allan Poe Awards, honoring the best in mystery fiction, nonfiction and television published or produced in 2016.  Two of our authors' books published by Penguin Random House imprints won Edgars.  Also, the MWA's Ellery Queen Award, established in 1983 to honor outstanding writing teams and outstanding people in the mystery-publishing industry, was presented to Neil Nyren, Executive Vice President, Associate Publisher and Editor in Chief, G.P. Putnam's Sons.
Our Edgar Award winners: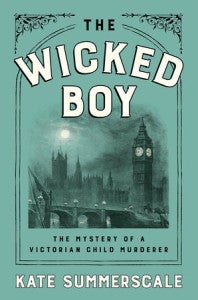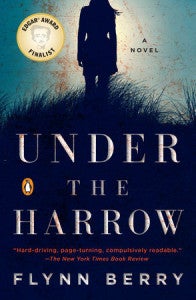 Best First Novel by an American Author
UNDER THE HARROW by Flynn Berry (Penguin Books)
Best Fact Crime
THE WICKED BOY: The Mystery of a Victorian Child Murderer by Kate Summerscale (Penguin Press)
Our Ellery Queen Award winner:
After being introduced by one of his New York Times bestselling authors, C.J. Box, who bestowed the Ellery Queen Award, Mr. Nyren reflected, "The reason I'm getting this award tonight goes back to when I was 8 years old. I was home in bed with a bad cold, sneezing and achy, and bored out of my mind – when my father came in and gave me a book. It was The Hardy Boys' The Secret of Skull Mountain.  From that moment on, I was gone. I was a fan.
"I have spent most of my life with crime and suspense fiction, first as a fan and then as an editor and a publisher. It has given me countless hours of joy. It has let me meet many of my heroes, and even work with some of them. It has let me discover new voices and new stories, and go running around the office and into the street, sticking them in peoples' hands and saying you've got to read this guy. I've been pretty lucky.
"When I go to writers' conferences, I'm often asked what I look for in a novel, and I give them all the things you'd expect, but then I usually say, 'And then I look for something extra, something that makes the hair on the back of my neck stand up.' I am happy to say that you guys have been making the hair on the back of my neck – what's left of it – stand up for close to 50 years in publishing."
Among the many authors whose books Mr. Nyren has edited: Clive Cussler, Ken Follett, John Sandford, C.J. Box, Robert Crais, Jack Higgins, Tom Clancy, W.E.B. Griffin, Frederick Forsyth, Randy Wayne White, Alex Berenson, Ace Atkins, Dave Barry, A. Scott Berg and Joe McGinniss.
Congratulations to Mr. Nyren, Ms. Berry and Ms. Summerscale as well as the publishing teams at Penguin Books and Penguin Press.
View the complete list of Edgar Award winners here.
Posted: April 28, 2017