Our 2016 NBCC Awards Winners in Nonfiction and Autobiography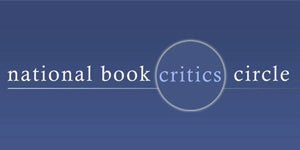 Matthew Desmond's EVICTED: Poverty and Profit in the American City (Crown) and Hope Jahren's LAB GIRL (Alfred A. Knopf) won 2016 National Book Critics Circle Awards for Nonfiction and Autobiography respectively last night at a ceremony held at the New School in New York.
The General Nonfiction prize went to Mr. Desmond for EVICTED, a brilliantly reported account of tenants and landlords in Milwaukee, Wisconsin. Earlier this year, he won the 2017 Andrew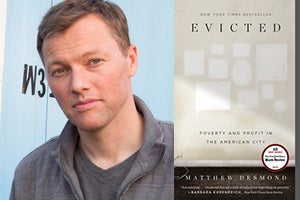 Carnegie Medal for Excellence in Nonfiction; the 2017 PEN/John Kenneth Galbraith Award for Nonfiction; and the 2016 Discover Great New Writers Nonfiction Award for his book.
The Autobiography prize went to Ms. Jahren for LAB GIRL, a witty memoir of her life as a geobiologist as well as an eloquent meditation on botany.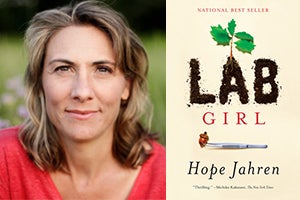 Two Penguin Random House authors received special NBCC awards. As previously reported on Igloo in our NBCC finalists feature in January, Yaa Gyasi's debut novel, HOMEGOING (Alfred A. Knopf) was the recipient of the fourth annual John Leonard Prize, established to recognize outstanding first books in any genre and named in honor of founding NBCC member John Leonard. Talese/Doubleday and McClelland & Stewart author Margaret Atwood was presented with the Ivan Sandrof Lifetime Achievement Award, for her lifetime contribution to letters and book culture, including groundbreaking fiction, environmental and feminist activism, and service to community as a cofounder of the Writers' Trust of Canada.
Founded in 1974, the National Book Critics Circle Awards are given annually to honor outstanding writing and to foster a national conversation about reading, criticism, and literature. The awards are open to any book published in the United States in English (including translations). The National Book Critics Circle comprises more than 700 critics and editors from leading newspapers, magazines and online publications who vote on the finalists and winners.
Congratulations to Mr. Desmond, Ms. Jahren, Ms. Gyasi and Ms. Atwood, and to our NBCC Finalists, as well as their editors, publishers and everyone involved with their extraordinary works.
View a complete list of the 2016 NBCC award winners here.
Posted: March 17, 2017