Our 2020 Booker Finalists Authors: Brandon Taylor & UK's Avni Doshi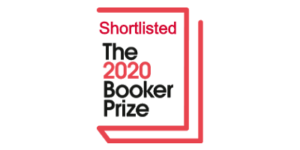 Hearty congratulations to Riverhead author Brandon Taylor, and to Hamish Hamilton U.K.'s Avni Doshi, the Penguin Random House finalists for the 2020 Booker Prize, one of the world's most sought-after, top-tier literary-fiction annual awards, selected by a panel of judges, which this year includes Lee Child, from among titles published in the English language between October 1, 2019–September 30, 2020.
REAL LIFE by Brandon Taylor
U.S. Riverhead; Penguin Audio
Canada: Riverhead U.S. distribution
BURNT SUGAR by Avni Doshi
UK: Hamish Hamilton
Let's also recognize Mr. Taylor's U.S. editor, Cal Morgan, President & Publisher Geoff Kloske, and our Riverhead and Penguin Publishing Group colleagues.
The judges will announce this year's Booker winner in London evening of Tuesday, November 17.
Fingers crossed.
Click here for the complete Booker Shortlist.
* * *
Posted: September 15, 2020