Our '22 Hugo Awards Finalists Led by Andy Weir's PROJECT HAIL MARY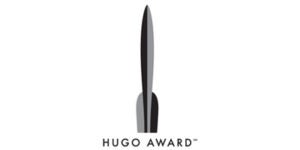 Finalists for the 2022 Hugo Awards have been announced and include titles published by Penguin Random House imprints and PRHPS client publishers. The Hugo Awards, considered the most prestigious awards for the science fiction and fantasy genres, recognize media, literature, editors, artists, and fan activities. The winners of his year's Hugos will be presented on Sunday, September 4, in Chicago, during a ceremony at Chicon 8, the 80th World Science Fiction Convention.
Our finalists for this year's Hugo Awards:
Best NovelPROJECT HAIL MARY by Andy Weir (Ballantine)
Best Graphic Story or Comic
FAR SECTOR by NK Jemisin (DC Comics, a PRHPS client publisher)
LORE OLYMPUS: Volume One by Rachel Smythe (Del Rey)
STRANGE ADVENTURES by Tom King, illustrated by Mitch Gerads and Evan Shaner (DC Comics, a PRHPS client publisher)
Best Related Work
TRUE BELIEVER: The Rise and Fall of Stan Lee by Abraham Riesman (Crown)
In addition:
Lodestar Award for Best Young Adult Book (presented by the World Science Fiction Society)
IRON WIDOW by Xiran Jay Zhao (Penguin Teen)
THE LAST GRADUATE by Naomi Novik (Del Rey)
Astounding Award for Best New Writer (presented by Dell Magazines)
Micaiah Johnson, a Del Rey author
Xiran Jay Zhao, a Penguin Teen author
Congratulations and good luck to all our finalists.
View the complete list of 2022 Hugo Awards finalists here.
Posted: April 11, 2022