Our 27 Finalists for the 2020 IACP Awards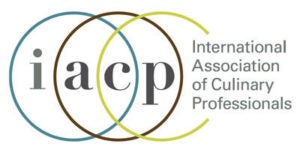 The International Association of Culinary Professionals has announced the finalists of its prestigious IACP awards, which recognize the very best food writing and publishing of the year. This year, Penguin Random House imprints received 27 nominations for books, authors, and editors from Ten Speed Press, Lorena Jones Books, Clarkson Potter Books, Alfred A. Knopf, Doubleday, and Random House as well as TASTE, our publisher-agnostic digital magazine.  Ten Speed Press and Clarkson Potter continue to lead the industry with the most nominations of any publisher.
The winners will be selected at the annual IACP conference on Saturday, March 28 in Pittsburgh, PA.  For more information visit: https://www.iacp.com/awards/2020-iacp-cuisinart-award-finalists/  Congratulations and good luck to all! 
COOKBOOK AWARDS 
General
ALOHA KITCHEN: Recipes from Hawai'i by Alana Kysar (Ten Speed Press)
Chefs & Restaurants
BUTCHER AND BEAST: Mastering the Art of Meat by Angie Mar (Clarkson Potter)
Baking: Sweet & Savory, Confections and Desserts
THE NEW PIE: Modern Techniques for the Classic American Dessert by Chris Taylor and Paul Arguin (Clarkson Potter)
Health & Nutrition 
GLUTEN-FREE BAKING AT HOME: 102 Foolproof Recipes for Delicious Breads, Cakes, Cookies, and More by Jeffrey Larsen (Ten Speed Press)
American
THE NEW ORLEANS KITCHEN: Classic Recipes and Modern Techniques for an Unrivaled Cuisine by Justin Devillier and Jamie Feldmar (Lorena Jones Books)
JUBILEE: Recipes from Two Centuries of African American Cooking by Toni Tipton-Martin (Clarkson Potter)
International 
VIETNAMESE FOOD ANY DAY: Simple Recipes for True, Fresh Flavors by Andrea Nguyen (Ten Speed Press)
Culinary Travel
SABABA: Fresh, Sunny Flavors from My Israeli Kitchen by Adeena Sussman, Edited by Lucia Watson (Avery)
Single Subject
THE FARMHOUSE CULTURE GUIDE TO FERMENTING by Kathryn Lukas and Shane Peterson (Ten Speed Press)
THE MARTINI COCKTAIL: A Meditation on the World's Greatest Drink, with Recipes by Robert Simonson (Ten Speed Press)
THE NEW PIE: Modern Techniques for the Classic American Dessert by Chris Taylor and Paul Arguin (Clarkson Potter)
Food Issues & Matters
EAT LIKE A FISH: My Adventures Farming the Ocean to Fight Climate Change by Bren Smith, Edited by Lexy Bloom (Alfred A. Knopf)
Literary or Historical Food Writing 
NOTES FROM A YOUNG BLACK CHEF by Kwame Onwuachi, Edited by Tom Pold (Alfred A. Knopf)
The ICAP Julia Child First Book Award 
MY MEXICO CITY KITCHEN: Recipes and Convictions by Gabriela Camara and Malena Watrous (Lorena Jones Books)
Photography 
NOTHING FANCY by Alison Roman (Clarkson Potter)
CULINARY CLASSICS RECIPIENTS
THE SUPPER OF THE LAMB: A Culinary Reflection by Robert Farrar Capon (Doubleday, 1969)
CREOLE FEAST: Fifteen Master Chefs of New Orleans Reveal Their Secrets by Rudy Lombard and Nathaniel Burton (Random House, 1978)
DIGITAL MEDIA AWARDS 
Group Food Blog 
TASTE, Anna Hezel & Matt Rodbard
Culinary Recipe Website 
FOOD52, The Editors of Food52
VORACIOUSLY, Matt Brooks, Joe Yonan, Becky Krystal, Amanda Soto, and Jennifer Beeson Gregory (Cool Beans by Joe Yonan, Ten Speed Press)
Corporate Food Instagram
FOOD52, The Editors of Food 52 (Food52 Dynamite Chicken, Food55 Your Do-Antying Kitchen, Ten Speed Press)
FOOD WRITING AWARDS 
Recipe-Focused Column
"100 Questions for My Friend The Chef" by Daniel Holzman and Matt Rodbard, TASTE
Culinary Travel Writing
"From the Mouth of the Gods" by Matt Rodbard, TASTE
Narrative Writing With or Without Recipes
"The Rise and Fall of the Fancy Chef Burger" by Rebecca Flint Marx, TASTE
Personal Essays/Memoir Writing
"Cooking in Restaurants Taught Me What Workplace Harassment Is" by Emma Laperruque, Food52 (Food52 Dynamite Chicken, Food52 Your Do-Anything Kitchen, Ten Speed Press)
"Cooking in the Age of Deadly Romaine" by JJ Goode, TASTE
Newspaper Food Section of the Year 
Los Angeles Times, Food Section, Peter Meehan and Andrea Chang (Lucky Peach Presents Easy Asian Recipes and Power Vegetables, Momofuku and the forthcoming How to Cook Outside (2022) by Peter Meehan)
Posted: February 20, 2020