Our 4 Finalists for California Book Awards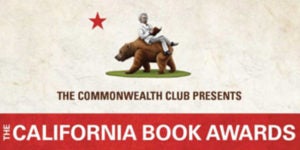 The Commonwealth Club has announced the finalists for the 87th annual California Book Awards and four titles published by Penguin Random House imprints are among the nominees. Created in 1931, this competition recognizes the state's best writers and illuminate the wealth and diversity of literature written in California. Monetary prizes are given in the categories of fiction, nonfiction, poetry, juvenile literature, young adult literature, first work of fiction, Californiana and notable contribution to publishing.
Our nominees are:
First Fiction
Lindsey Lee Johnson, THE MOST DANGEROUS PLACE ON EARTH (Random House)
Zinzi Clemmons, WHAT WE LOSE (Viking)
Nonfiction
Lauren Marham, THE FAR AWAY BROTJHERS (Crown)
Young Adult
Nina Lacour, WE ARE OK (Dutton Books for Young Readers)
View the complete list of 2018 California Book Awards finalists here.
Winners will be announced on June 1 and presented at the California Book Awards Ceremony on June 11 in San Francisco.
Posted: April 9, 2018