Our 4 NAACP Image Awards Winners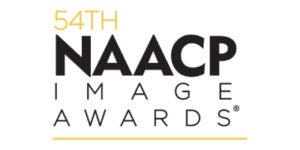 The 54th NAACP Image Awards, annually honoring the accomplishments of BIPOC artists across television, music, film and literature, have been announced in the Outstanding Literary Works category, with three Penguin Random House authors recognized for their literary works and "ABC News 20/20 Michelle Obama's THE LIGHT WE CARRY, A Conversation with Robin Roberts" winning Outstanding News/Information.
Fiction
TAKE MY HAND by Dolen Perkins-Valdez (Berkley)
Biography/Autobiography
SCENES FROM MY LIFE by Michael K. Williams and Jon Sternfeld (Crown)
Poetry
TO THE REALIZATION OF PERFECT HELPLESSNESS by Robin Coste Lewis (Knopf)
Amanda Bergeron, Executive Editor, Berkley said, "We are incredibly honored to publish Dolen Perkins-Valdez and this powerful, remarkable novel.  Dolen's clear-eyed, empathetic storytelling offers hope even as it provokes discussions about culpability—it's a marvelous achievement of a novel, and we are so thrilled that TAKE MY HAND has been presented with an NAACP Image Award."
And
Madhulika Sikka
,
VP
and
Executive Editor
,
Crown Publishing
said, "I'm so proud at this recognition for Mike's book and so sad that he is not here to see the incredible impact his story has had on so many readers. I know that he would be honored to receive this accolade from the 
NAACP
 and I am thrilled for him and his co-writer Jon Sternfeld."
Congratulations to our editors and their publishers!
Posted: February 28, 2023