Our 4 PEN Center USA 2017 Literary Awards Finalists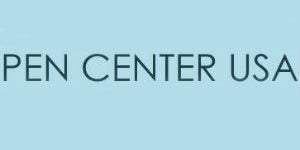 PEN Center USA, the West Coast division of PEN International, has announced its 2017 Literary Awards finalists.  Penguin Random House imprints publish four of the finalists in the following categories:
Fiction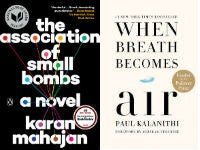 Karan Mahajan, THE ASSOCIATION OF SMALL BOMBS  (Viking)
Creative Nonfiction
Paul Kalanithi, WHEN BREATH BECOMES AIR  (Random House)
Research Nonfiction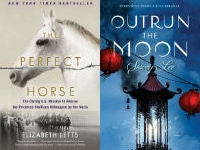 Elizabeth Letts, THE PERFECT HORSE  (Ballantine)
Young Adult
Stacey Lee, OUTRUN THE MOON  (GP Putnam's Sons, Penguin Books for Young Readers)
Congratulations to our authors, their editors and publishers.
To view a complete list of the PEN Center USA finalists, click here.
The award winners will be announced in early September and prizes presented at the 27th Annual Literary Awards Festival on October 27 in Southern California at the Beverly Wilshire Hotel, where Penguin Random House author Margaret Atwood will be honored with the 2017 Lifetime Achievement Award.  The event will be hosted by actor/Penguin Random House author Nick Offerman.
Posted: August 14, 2017