Our 8 NBCC Award Finalists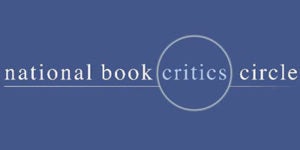 Congratulations to our 8 National Book Critics Circle finalists for their 2018 Awards. Founded in 1974, the NBCC now comprises more than 1,000 working critics and book-review editors throughout the country, who annually vote and bestow its awards in six categories, honoring the best books published in the past year in the United States.
Fiction:
Nonfiction:
Autobiography:
Criticism:
Poetry:
Knopf author Tommy Orange will receive the annual John Leonard Prize, honoring first books in any genre for his novel THERE, THERE.
See all NBCC nominees here.
Winners of the NBCC awards will be announced on Thursday, March 14 at a ceremony in Manhattan's New School's Tishman Auditorium. A finalists' reading will be held on March 13 at 6:30 p.m. in the same location. Both events are free and open to the public.
Posted: January 22, 2019