Our ALA Midwinter Award Winners & Honorees: Number One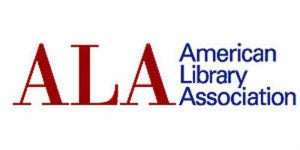 New Year, new Penguin Random House books prizes. The 2020 literary awards calendar gets underway this week at the annual American Library Association (ALA) Midwinter Meeting, the occasion for bestowal of multiple coveted recognitions for admired children's and adult books and audios, mostly published in the previous year.
Here are the awards for Penguin Random House titles, and the authors we know so far. Igloo will publish more of our prize winners ahead.
Caldecott Honor
The Caldecott Prize and Honors are bestowed upon the artists of the most distinguished American picture books for children.
DOUBLE BASS BLUES Illustrated by Rudy Gutierrez, written by Andrea J. Loney, (Knopf Books for Young Readers)
Odyssey Honor
The highest ALA-centric recognition for audiobooks.
SONG FOR A WHALE by Lynne Kelly, narrated by Abigail Revasch, produced by Aaron Blank (Listening Library)
WE'RE NOT FROM HERE by Geoff Rodkey, narrated by Dani Martineck, produced by Nick Martorelli (Listening Library)
Carnegie Fiction Medal Book Winner
THE LOST CHILDREN ARCHIVE by Valeria Luiselli (Knopf/Vintage)
Michael L. Printz Award
For literary excellence in young adult literature.
DIG by A.S. King (Dutton Books for Young Readers)
Sophie Brody Award Honor Book
For outstanding achievement in Jewish literature.
STRANGERS AND COUSINS by Leah Hager Cohen (Riverhead)
ALA Notables
Nonfiction
A GOOD PROVIDER IS ONE WHO LEAVES by Jason DeParle
SAY NOTHING by Patrick Radden Keefe
THE UNINHABITABLE EARTH David Wallace-Wells
THE IMPEACHERS by Brenda Wineapple
Fiction
THE WATER DANCER by Ta-Nehisi Coates
THE INNOCENTS by Michael Crummy
EVERYTHING INSIDE by Edwidge Danticat
SABRINA AND CORINA by Kali Fajardo Anstine
THE LOST CHILDREN ARCHIVE by Valeria Luiselli
NORMAL PEOPLE by Sally Rooney
ON EARTH WE'RE BRIEFLY GORGEOUS by Ocean Vuong
THE NICKEL BOYS by Colson Whitehead
Reading List (genre winners)
THE PASSENGERS by John Marrs (Adrenaline)
GODS OF JADE AND SHADOW by Silvia Moreno-Garcia (Fantasy)
THE SECRETS WE KEPT by Lara Prescott (Historical Fiction)
Listen List
BECOMING by Michelle Obama
DAISY JONES AND THE SIX by Taylor Jenkins Reid
GOOD TALK by Mira Jacob
NOTES FROM A YOUNG BLACK CHEF by Kwame Onwuachi and Joshua David Stein
THE POISON THREAD by Laura Purcell
RED AT THE BONE by Jacqueline Woodson
WE CAST A SHADOW by Maurice Carlos Ruffin
Best Cookbooks
SON OF A SOUTHERN CHEF by Lazarus Lynch
JUBILEE by Toni Tipton-Martin
Posted: January 27, 2020