Our American Academy of Arts and Letters Honorees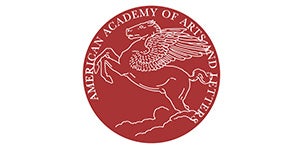 The newly elected members of the American Academy of Arts and Letters for 2017 include 6 authors published by Penguin Random House: Junot Diaz, Edward Hirsch, Ursula K. LeGuin and Column McCann in the Literature sector, and Chimamanda Ngozi Adichie (from Nigeria) and Zadie Smith (from England) as Foreign Honorary Members.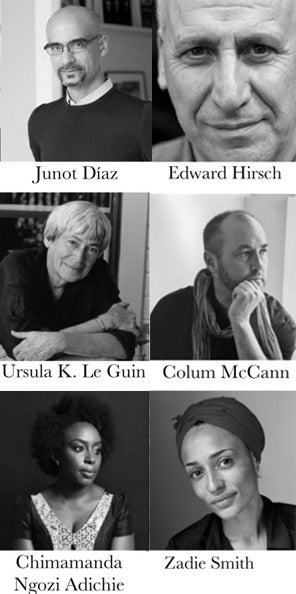 The "Class of 2017" will be honored in mid-May when the Academy holds its annual induction and award ceremony, during which Calvin Trillin, secretary, will induct 14 members into the 250-person organization and president Yehudi Wyner will induct three Foreign Honorary Members. An exhibition of art, architecture, books, and manuscripts by new members and recipients of awards will be on view from May 18 to June 11.
See the full list of 2017 Academy members here.
The American Academy of Arts and Letters was founded in 1898 as an honor society of the country's leading architects, artists, composers, and writers. Founding members include William Merritt Chase, Kenyon Cox, Daniel Chester French, Childe Hassam, Henry James, Theodore Roosevelt, Elihu Vedder, and Woodrow Wilson. In addition to electing new members as vacancies occur, the Academy seeks to "foster and sustain an interest in Literature, Music, and the Fine Arts" by administering over 70 awards and prizes, exhibiting art and manuscripts, funding performances of new works of musical theater, and purchasing artwork for donation to museums across the country.
Posted: March 1, 2017