Our Authors Karan Mahajan and Judy Blume Win 2017 American Academy of Arts and Letters Awards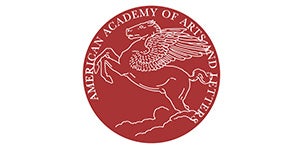 The American Academy of Arts and Letters announced its 2017 Literature Awards and Penguin Random House authors Karan Mahajan and Judy Blume were among the prize winners. Mr. Mahajan won the Rosenthal Family Foundation Award for THE ASSOCIATION OF SMALL BOMBS (Viking/Penguin). The Rosenthal Family Foundation Award annually recognizes "a young writer of considerable literary talent," and includes a $10,000 cash prize. Ms. Blume received the E.B. White Award for "achievement in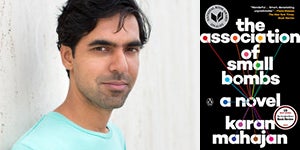 children's literature" and a $10,000 cash prize.
Congratulations to Mr. Mahajan and Ms. Blume as well as their editors and publishers.
To view a full list of this year's Literature Award winners, please click here
The American Academy of Arts and Letters will present their prizes in New York City at the Academy's annual Ceremonial in May, and work by the winners will be featured in the 2017 Exhibition of Work by Newly Elected Members and Recipients of Honors and Awards, which will be on view in the Academy's galleries on Audubon Terrace from May 18 to June 11.
THE ASSOCIATION OF SMALL BOMBS was also a finalist for the 2016 National Book Award for Fiction, a finalist for the 2017 New York Public Library Young Lions Fiction Award, and the winner of the 2017 Anisfield-Wolf Book Award.
Posted: April 7, 2017