Our BCALA 2021 Literary Award Winners and Honorees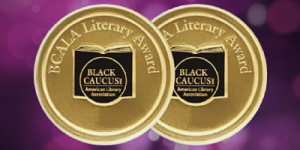 The Black Caucus of the American Library Association, Inc. (BCALA) has announced the winners of the 2021 BCALA Literary Awards, with books published by Penguin Random House imprints and PRHPS client publishers recognized with four awards and one honor. They recognize excellence in adult fiction, nonfiction, and poetry by African American authors published in 2020. The awards ceremony will take place virtually on Thursday, July 29, during the BCALA 11th National Conference of African American Librarians (NCAAL).
Our winners and honorees:
Fiction
THE VANISHING HALF by Brit Bennett (Riverhead Books)
Nonfiction
BEGIN AGAIN: James Baldwin's America and Its Urgent Lessons for Our Own by Eddie S. Glaude Jr. (Crown)
Nonfiction Honor Book
CASTE: The Origins of Our Discontents by Isabel Wilkerson (Random House)
First Novelist Award
FIFTY WORDS FOR RAIN by Asha Lemmie (Dutton)
Best Poetry Award
AFRICAN AMERICAN POETRY: 250 Years of Struggle & Song edited by Kevin Young (The Library of America, a PRHPS client publisher)
Congratulations to Ms. Bennett, Mr. Glaude, Ms. Lemmie, Ms. Wilkerson, and Mr. Young, and their editors and publishing teams.
To view the complete list of BCALA 2021 Literary Award Winners and Honorees, click here.
Posted: April 19, 2021