Our Carnegie Medal Winner, Other ALA Midwinter Award Recipients, Part One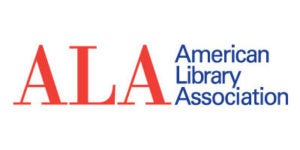 The annual American Library Association (ALA) Midwinter Meeting is the occasion for an array of coveted prizes and honors bestowed upon distinguished children's and adult books and audios, published (mostly) in the past year. The first group of awards were announced last night, Sunday, January 27, led by the Andrew Carnegie Medals.
The Carnegie Medal for Excellence in Fiction went to THE GREAT BELIEVERS by Rebecca Makkai (Viking). The judges commented: "Makkai's ambitious novel explores the complexities of friendship, family, art, fear, and love in meticulously realized settings–World War I-era and present-day Paris, and 1980s Chicago–while insightfully and empathically illuminating the early days of the AIDS epidemic."
Other ALA awards winners and honorees of ours, so far:
Sophie Brody Medal Winner
THE LAST WATCHMAN OF OLD CAIRO by Michael David Lukas (Random House)
Sophie Brody Honor Book
RISE AND KILL FIRST by Ronen Bergman (Random House)
Black Caucus of ALA Honor Book
BECOMING by Michelle Obama (Crown)
Notable Books List
Nonfiction:
AMERICAN PRISON: A Reporter's Undercover Journey into the Business of Punishment by Shane Bauer (Penguin Press)
RUSH: Revolution, Madness and Benjamin Rush by Stephen Fried (Crown)
CALL ME AMERICAN by Abdi Nor Iftin (Knopf)
THE FEATHER THIEF by Kirk Wallace Johnson (Viking)
BENEATH THE RUTHLESS SUN by Gilbert King (Riverhead)
EDUCATED by Tara Westover (Random House)
Fiction:
WAITING FOR EDEN by Elliot Ackerman (Knopf)
WASHINGTON BLACK by Esi Edugyan (Knopf)
THE GREAT BELIEVERS by Rebecca Makkai (Viking)
WARLIGHT by Michael Ondatje (Knopf)
THERE THERE by Tommy Orange (Knopf)
Poetry:
IF THEY COME FOR US by Fatimah Asghar (One World)
AMERICAN SONNETS FOR MY PAST AND FUTURE ASSASSIN by Terrance Haynes (Penguin)
Congratulations to all of our recognized award winners and honorees.
To view other ALA awards and honors announced so for, click here.
Check back on Igloo for more ALA Midwinter Awards news.
Posted: January 28, 2019