Our Colleague Laurie Stark Receives Industry Connector Award from BISG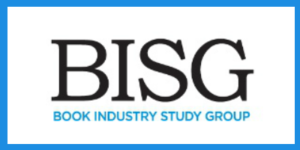 Our colleague Laurie Stark, Vice President, Business Process and Support, Penguin Random House, was honored by the Book Industry Study Group (BISG) a Service Award at the Committee Town Hall Celebration event on Thursday, December 6 in New York. She received the BISG's Industry Connector Award, which recognizes "an individual whose work helps BISG serve as an information hub for the industry." Warm congratulations to Ms. Stark on this well-deserved recognition.
The Book Industry Study Group, Inc.is the leading book trade association for standardized best practices, research and information, and events. BISG facilitates connections and conversations to solve common problems, advance new ideas, and more profitably bring published content to readers.
Posted: December 7, 2018