Our Finalists for 2019 ITW Thriller Awards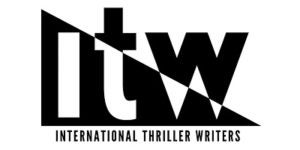 The International Thriller Writers (ITW) revealed the 2019 ITW Thriller Awards finalists, which include 7 titles published by Penguin Random House imprints. ITW will announce the winners at ThrillerFest XIV on July 13 at the Grand Hyatt in New York City.
The ITW is an honorary society of authors, both fiction and nonfiction, who write books broadly classified as "thrillers." ITW's mission is to bestow recognition and promote the thriller genre at an innovative and superior level for and through its active members; to provide opportunities for mentoring, education and collegiality among thriller authors and industry professionals; and to grant awards for excellence in the thriller genre.
Our 2019 ITW Thriller Awards finalists:
Best Hardcover Novel
Julia Heaberlin, PAPER GHOSTS (Ballantine Books)
Best First Novel
Karen Cleveland, NEED TO KNOW (Ballantine Books)

Catherine Steadman, SOMETHING IN THE WATER (Ballantine Books)
C. J. Tudor, THE CHALK MAN (Crown)
Best Young Adult Novel
Marie Lu, WARCROSS (G.P. Putnam's Sons Books for Young Readers)
Dana Mele, PEOPLE LIKE US (G.P. Putnam's Sons Books for Young Readers)
Best E-Book Original Novel
T.S. Nichols, THE MEMORY DETECTIVE (Alibi)
Congratulations to our authors as well as their editors and publishers.
To view the complete list of 2019 ITW Thriller Award finalists, click here.
Posted: April 10, 2019