Our Finalists for the 2021 Lambda Literary Awards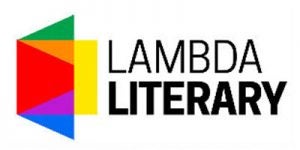 Lambda Literary, America's oldest and largest literary arts organization advancing LGBTQ literature, has announced the finalists of its 33rd Annual Lambda Literary Awards (a.k.a the "Lammys"). Among the finalists are 11 books published by Penguin Random House imprints and one title by a Penguin Random House Publisher Services client publisher.
Lesbian Fiction
BESTIARY by K-Ming Chang (One World)
EXILE MUSIC by Jennifer Steil (Viking)
PIZZA GIRL by Jean Kyoung Frazier (Doubleday)
Gay Fiction
REAL LIFE by Brandon Taylor (Riverhead Books)
Bisexual Fiction
HOW MUCH OF THESE HILLS IS GOLD by C Pam Zhang (Riverhead Books)
Transgender Fiction
THE SEEP by Chana Porter (Soho Press, a PRHPS client publisher)
Bisexual Nonfiction
WOW, NO THANK YOU. by Samantha Irby (Vintage)
Transgender Nonfiction
FAIREST: A Memoir by Meredith Talusan (Viking)
Gay Memoir/Biography
HERE FOR IT: Or, How to Save Your Soul in America by R. Eric Thomas (Ballantine Books)
LGBTQ Children's/Middle Grade
OUR SUBWAY BABY by Peter Mercurio (Dial Books for Young Readers)
LGBTQ Young Adult
THE MAGIC FISH by Trung Le Nguyen (Random House Graphic)
LGBTQ Mystery
FORTUNE FAVORS THE DEAD by Stephen Spotswood (Doubleday)
To view the complete list of this year's Lambda Literary Awards finalists, click here.
The 2021 Lammys will be announced and presented during Lamda Literary's first-ever virtual awards ceremony via Zoom on Tuesday, June 1 beginning at 7:00 pm (ET). This event is free and open to all. To register, click here.
Posted: March 29, 2021