Our Finalists for the 2022 Lambda Literary Awards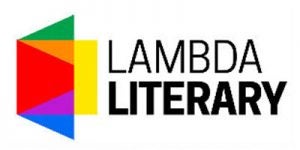 Finalists for the 34th annual Lambda Literary Awards have been announced and include 12 books published by Penguin Random House imprints and three titles from Penguin Random House Publisher Services client publishers.
For more than 30 years, Lambda Literary has consistently recognized the major impact LGBTQ authors have made on the world. Since its inception in 1989, the Lambda Awards, affectionately known as the Lammys, have named more than 3,500 books either a finalist or a winner to celebrate the most outstanding works in LGBTQ literature.
Our finalists:
Lesbian Fiction
MATRIX by Lauren Groff (Riverhead Books)
SKYE FALLING by Mia McKenzie (Random House)
WITH TEETH by Kristen Arnett (Riverhead Books)
Gay Fiction
RAINBOW MILK by Paul Mendez (Doubleday)
Bisexual Fiction
BLUE-SKINNED GODS by SJ Sindu (Soho Press, a PRHPS client publisher)
MONSTER IN THE MIDDLE by Tiphanie Yanique (Riverhead Books)
WE PLAY OURSELVES by Jen Silverman (Random House)
Transgender Fiction
DETRANSITION, BABY by Torrey Peters (One World)
SUMMER FUN by Jeanne Thornton (Soho Press, a PRHPS client publisher)
LGBTQ Nonfiction
DEAR SENTHURAN by Akwaeke Emezi (Riverhead Books)
LGBTQ Children's/Middle Grade
CALVIN by JR Ford and Vanessa Ford (G.P. Putnam's Sons Books for Young Readers)
LGBTQ Mystery
BATH HAUS by P.J. Vernon (Doubleday)
MURDER UNDER HER SKIN by Stephen Spotswood (Doubleday)
LGBTQ Young Adult
THE HEARTBREAK BAKERY by A. R. Capetta (Candlewick Press, a PRHPS client publisher)
THE PASSING PLAYBOOK by Isaac Fitzsimons (Dial Books for Young Readers)
To view the complete list of this year's Lambda Literary Awards finalists, click here.
The 2022 Lammys winners will be announced and presented during a virtual awards ceremony hosted by Sasha Velour via Airmeet on Saturday, June 11 beginning at 6:00 pm (ET). The event will be captioned and include a live ASL interpretation. Event registration begins at $50 and also includes a digital gift bag of offerings with access to exclusive readings and talks with finalists before the ceremony begins. The registration proceeds will benefit Lambda Literary's educational programs for LGBTQ young people and emerging writers. To register, click here.
Posted: March 18, 2022