Our Golden Globe Winners: Actor/Author Will Smith + Screen Adaptations of Whitehead's THE UNDERGROUND RAILROAD and Murakami's "Drive My Car"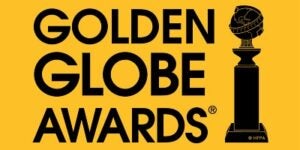 The 79th annual Golden Globe Awards were announced online last night, with the winners including actor/PRH author Will Smith and screen adaptations of two works published by Penguin Random House.
Will Smith, author of WILL (Penguin Press HC and Ebook, Penguin Audio), won Best Performance by an Actor in a Motion Picture, Drama, for his starring role in King Richard.
Drive My Car, based on the story of the same name in Haruki Murakami's MEN WITHOUT WOMEN (Knopf HC, Vintage PB and Ebook, Random House Audio), won for Best Motion Picture, Non-English Language.
The Amazon adaptation of Colson Whithead's THE UNDERGROUND RAILROAD (Doubleday HC, Anchor PB and Ebook, Random House Audio) won in the Best Limited Series, Anthology Series or a Motion Picture made for Television category.
Congratulations to our award-winning authors and their editors and publishers.
To view the complete list of winners of the 2022 Golden Globe Awards, click here.
Posted: January 10, 2022