Our International Association of Culinary Professionals 2017 Award Winners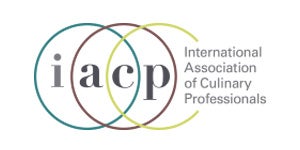 On Sunday evening, The International Association of Culinary Professionals announced the winners of its 2017 Awards at The Louisville Palace Theater in Louisville, KY.  The awards recognize the very best food writing of the year, from cookbooks to journalism to photography and digital media. Four Penguin Random House books and authors, and one editor took home awards.
Here are our winners in the following categories:
COOKBOOKS
American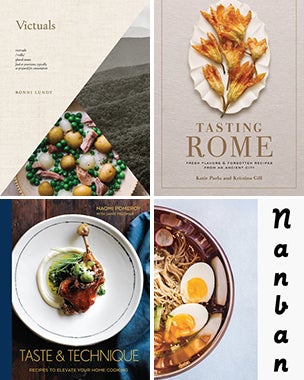 VICTUALS: An Appalachian Journey, with Recipes by Ronni Lundy (Clarkson Potter), editor: Francis Lam
International
TASTING ROME: Fresh Flavors and Forgotten Recipes from an Ancient City by Katie Parla and Kristina Gill (Clarkson Potter), editor: Amanda Englander
Food Photography & Styling
TASTE & TECHNIQUE: Recipes to Elevate Your Home Cooking by Naomi Pomeroy; photographed by Chris Court; styled by Naomi Pomeroy and Ellen Laing (Ten Speed Press), editor: Julie Bennet
Cookbook Design
NANBAN: Japanese Soul Food by Tim Anderson (Clarkson Potter), editor: Ashley Meyer
FOOD WRITING AWARDS
Food-Focused Column
Congratulations also to Clarkson Potter Editor-at-Large Francis Lam on his win for Food-Focused Column: "From Grandmother's House to Hers; Shamelessly French; Korean Comfort Food; Casa Calamari," in The New York Times Magazine and to his author Ronni Lundy, who in addition to her book win, was announced as an IACP Trailblazer Honoree, chosen for their passion and impact on the food community.
Congratulations to all of our winners! To view the complete list of winners click here.
Posted: March 6, 2017