Our Lambda Literary Award Winners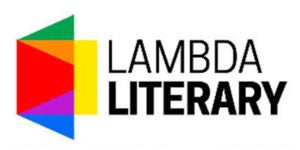 Lambda Literary, the nation's leading organization advancing lesbian, gay, bisexual, and transgender (LGBT) literature, has announced the winners of its 31st Annual Lambda Literary Awards (the "Lammys"), with Riverhead author Masha Gessen receiving the Visionary Award, and Beacon Press author Imani Perry winning the LGBTQ Nonfiction Prize.
The ceremony, bringing together authors, publishers and sponsors to celebrate excellence in LGBT literature, took place Monday night, June 3, at NYU's Skirball Center for the Performing Arts. Among the esteemed presenters was Garrard Conley, author of BOY ERASED (Riverhead).
Gessen, author of such acclaimed books as the National Book Award-winning THE FUTURE IS HISTORY: How Totalitarianism Reclaimed Russia (Riverhead), received this year's Visionary Award for their work in advancing public awareness around the global threat of totalitarianism. The award was presented by HuffPost Editor-in-Chief Lydia Polgreen. Lambda Literary
bestows its Visionary Award on individuals who have broken new ground in the field of LGBTQ literature and publishing. Established in 1995, the Award honors those who, through their achievements and passionate commitment, have contributed to the LGBTQ literary community in significant and tangible ways: through works of literature, or by establishing publishing houses, publications, archives, bookstores, or other institutions. The Visionary Award (previously the Pioneer Award) recipients are determined by the Board of Trustees of the Lambda Literary Foundation.
The award for LGBTQ Nonfiction went to Imani Perry for
LOOKING FOR LORRAINE: The Radiant and Radical Life of Lorraine Hansberry (Beacon Press, a PRHPS publisher client).
Congratulations to our award-winning authors, their editors and publishers.
Lambda Literary nurtures and advocates for LGBTQ writers, elevating the impact of their words to create community, preserve legacies, and affirm the value of LGBTQ stories and lives. Their programs include the Lambda Literary Awards, the Writers Retreat for Emerging LGBTQ Voices, LGBTQ Writers in Schools, Lambda LitFest, and the Lambda Literary Review.
View the complete list of 2017 Lambda Literary Award winners here.
Posted: June 6, 2019