Our Longlisters for the 2020 PEN America Literary Awards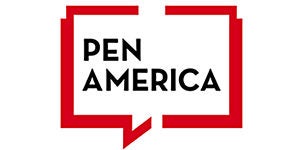 PEN America has announced the longlists for its 2020 Literary Awards in the categories of debut novel, debut short story collection, diversity, essay, biography, science writing, and translation. Among the longlisted books are 20 titles published by Penguin Random House imprints and Penguin Random House Publisher Services publisher clients.
PEN/Hemingway Award for Debut Novel
99 NIGHTS IN LOGAR by Jamil Jan Kochai (Viking)
THE TRAVELERS by Regina Porter (Hogarth)
A PRAYER FOR TRAVELERS by Ruchika Tomar (Riverhead Books)
ON EARTH WE'RE BRIEFLY GORGEOUS by Ocean Vuong (Penguin Press)
PEN/Robert W. Bingham Prize for Debut Short Story Collection
SABRINA & CORINA by Kali Fajardo-Anstine (One World)
HOME REMEDIES by Xuan Juliana Wang (Hogarth)
LOT by Bryan Washington (Riverhead Books)
PEN Open Book Award
GOOD TALK by Mira Jacob (One World)
WE CAST A SHADOW by Maurice Carlos Ruffin (One World)
PEN/Jacqueline Bograd Weld Prize for Biography
A WOMAN OF NO IMPORTANCE: The Untold Story of the American Spy Who Helped Win World War II by Sonia Purnell (Viking)
LAST BOAT OUT OF SHANGHAI: The Epic Story of the Chinese Who Fled Mao's Revolution by Helen Zia (Ballantine Books)
PEN/Diamonstein-Spielvogel Award for the Art of the Essay
I USED TO BE CHARMING: The Rest of Eve Babitz by Eve Babitz (New York Review Books Classics, a PRHPS publisher client)
ECSTACY AND TERROR: From the Greeks to Game of Thrones by Daniel Mendelsohn (New York Review Books, a PRHPS publisher client)
I LIKE TO WATCH: Arguing My Way Through the TV Revolution by Emily Nussbaum (Random House)
TRICK MIRROR: Reflections of Self-Delusion by Jia Tolentino (Random House)
PEN/E.O. Wilson Literary Science Writing Award
THE BODY: A Guide for Occupants by Bill Bryson (Doubleday)
THE DEEP HISTORY OF OURSELVES: The Four-Billion-Year Story of How We Got Conscious Brains by Joseph LeDoux (Viking)
THE UNINHABiTABLE EARTH: Live After Warming by David Wallace-Wells (Tim Duggan Books)
PEN Translation Prize
DRIVE YOUR PLOW OVER THE BONES OF THE DEAD: A Novel by Olga Tokarczuk (Riverhead Books)
Translated from Polish by Antonia Lloyd-Jones
THE SCENT OF BUENOS AIRES: STORIES by Hebe Uhart (Archipelago Books, a PRHPS publisher client)
Translated from Spanish by Maureen Shaughnessy
Warm congratulations to all of our PEN longlisted authors, their editors and publishers.
View the announced 2020 PEN America Literary Awards Longlists here.
Finalists for all of the PEN Book Awards, including the PEN/Jean Stein Book Award and PEN Career Achievement Awards, will be announced in January 2020.
The winners will be celebrated live at the 2020 PEN America Literary Awards Ceremony on March 2 at Town Hall in Manhattan.
Posted: December 17, 2019