Our NBCC Autobiography, Biography, Sandrof Prize Winners: Hsu, Gage, Harjo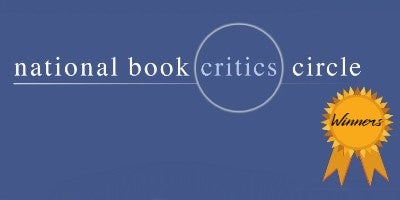 After three straight years of virtual awards ceremonies, the National Book Critics Circle returned to the New School in Manhattan on March 23, 2023 for an in-person presentation. The group's  awards are given each March, and honor literature published the previous year in six categories: Autobiography, Biography, Criticism, Fiction, Nonfiction, and Poetry.
Congratulations to our three winners, whose works were selected in voting by working book editors, reviewers, commentators and essayists—and also to our Finalists, and to their publishing teams.
Our Winners:
Autobiography
STAY TRUE: A MEMOIR by Hua Hsu (Doubleday hardcover & E-book; Random House Audio)
Biography
G-MAN: J. EDGAR  HOOVER AND THE MAKING OF THE AMERICAN CENTURY by Beverly Gage (Viking hardcover & E-book; Penguin Audio)
Ivan Sandrof Lifetime Achievement Award
Joy Harjo (Random House Studio; Listening Library)
Posted: March 24, 2023