Our PRH Nominees for 2022 James Beard Awards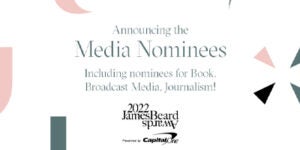 The nominees for this year's James Beard Foundation Awards in the Book, Broadcast Media, and Journalism categories were announced on April 27. Among the nominations are a number of titles published by Penguin Random House imprints, led by Clarkson Potter and Ten Speed Press, as well as Avery, plus noms for TASTE and our colleague Francis Lam, VP & Editor in Chief, Clarkson Potter.
The winners of the James Beard Awards will be announced on Saturday, June 11 at the Media Awards Ceremony in Chicago on the Columbia College Chicago campus.
Congratulations and good luck to all our nominees.
To view the complete list of this year's nominees, click here.
Our Book Award Nominees
Beverage with Recipes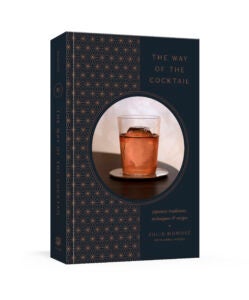 DEATH & CO WELCOME HOME: A Cocktail Recipe Book by Alex Day, Nick Fauchald, and David Kaplan with Devon Tarby and Tyson Buhler (Ten Speed Press)
THE WAY OF THE COCKTAIL: Japanese Traditions, Techniques, and Recipes by Julia Momosé with Emma Janzen (Clarkson Potter)
General
COOKING AT HOME: Or, How I Learned to Stop Worrying About Recipes (And Love My Microwave) by David Chang and Priya Krishna (Clarkson Potter)
International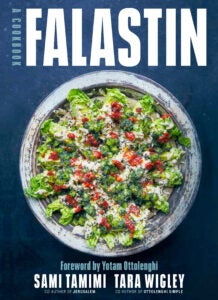 FALASTIN: A Cookbook by Sami Tamimi and Tara Wigley (Ten Speed Press)
IN BIBI'S KITCHEN: The Recipes and Stories of Grandmothers from the Eight African Countries that Touch the Indian Ocean by Hawa Hassan with Julia Turshen (Ten Speed Press)
Restaurant and Professional
MISTER JIU'S IN CHINATOWN: Recipes and Stories from the Birthplace of Chinese American Food by Brandon Jew and Tienlon Ho (Ten Speed Press)
PASTA: The Spirit and Craft of Italy's Greatest Food, with Recipes by Missy Robbins and Talia Baiocchi (Ten Speed Press)
Single Subject
COOL BEANS: The Ultimate Guide to Cooking with the World's Most Versatile Plant-Based Protein, with 125 Recipes by Joe Yonan (Ten Speed Press)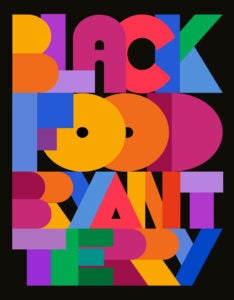 U.S. Foodways
BLACK FOOD: Stories, Art, and Recipes from Across the African Diaspora by Bryant Terry (4 Color Books)
Vegetable-Focused Cooking
THE KOREAN VEGAN COOKBOOK: Reflections and Recipes From Omma's Kitchen
by Joanne Lee Molinaro (Avery)
VEGETABLE KINGDOM: The Abundant World of Vegan Recipes by Bryant Terry (Ten Speed Press)
Our Broadcast Media Award Nominees
Documentary/Docuseries Visual Media
High on the Hog: How African American Cuisine Transformed America, Airs on: Netflix
Our Journalism Award Nominees
Dining and Travel
"Right Around the Corner" by Francis Lam, Condé Nast Traveler
Home Cooking
"The Way of Clay" by Mary-Frances Heck, Food & Wine
"For Garlic Powder, a Working Seasoning Finally Gets its Turn in the Spice Limelight" by Ben Mims, Los Angeles Times
"The Secret Society of Marmalade Makers" by Leslie Pariseau, TASTE
Innovative Storytelling
"Arturo and the Rancho Zen of Washing Dishes" by Javier Cabral, Pop-Up Magazine
MFK Fisher Distinguished Writing Award
"Right Around the Corner" by Francis Lam, Condé Nast Traveler
Columns and Newsletters
Tasting Home: "Travels with Papa"; " Following the Thread"; "In Her Footsteps" by
Kwame Onwuachi with Joshua David Stein, Food & Wine
Posted: April 28, 2022